November 13, 2020
Proposed rule on capitalization of interest, board briefings on NCUA agenda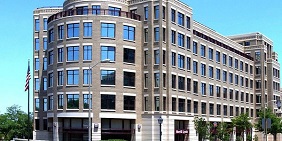 The NCUA Board next week is set to issue a proposed rule on capitalization of interest and will receive two board briefings. Earlier this year, NAFCU Board of Directors Chair Debra Schwartz and NAFCU's Regulatory Committee called on the NCUA to "act quickly to issue an interim final rule (IFR) permitting credit unions to capitalize interest" when it comes to troubled debt restructurings (TDRs) and loan modifications. 
The capitalization of interest issue falls under Appendix B to Part 741, which contains the NCUA's Interpretive Rule and Policy Statement (IRPS) on Loan Workouts, Nonaccrual Policy, and Regulatory Reporting of Troubled Debt Restructured Loans.
In the letter, NAFCU recommended the NCUA issue an IFR to reinterpret the current language to permit the capitalization of interest "to align with [Generally Accepted Accounting Principles (GAAP)], the practices of Fannie Mae and Freddie Mac…and the other banking regulators." 
The CARES Act provided relief for reporting TDRs and NAFCU is supportive of legislative efforts to extend this relief in future coronavirus relief packages and has previously urged the NCUA to offer further flexibility and relief.
Of note, the board will receive a briefing on the state of diversity in the credit union industry and the 2019 Credit Diversity Self-Assessment. DEI is a priority for the NCUA; Chairman Rodney Hood has been vocal on increasing financial inclusion and NCUA Board Member Todd Harper recently gave an update on those efforts to NAFCU member credit unions.
In addition, Hood encouraged credit unions to take this small step forward to see areas in which they can strengthen their commitment to DEI in Letter to Credit Unions earlier this year.
The board will also receive a briefing on the National Credit Union Share Insurance Fund's (NCUSIF) quarterly report and an update on the 2020 budget.
The meeting is set to begin at 10 a.m. Eastern and is only available via webcast.
NAFCU will monitor next week's meeting and update credit unions via NAFCU Today. The board will next meet Dec. 17; view the 2020 meeting dates.
Related Resources
Examination & Enforcement
Blog Post
Add to Calendar 2021-10-14 14:00:00 2021-10-14 14:00:00 Secure Cloud Adoption: How to Build a Roadmap for Secure Cloud Journey About the Webinar Cloud, digital, and new business models are disrupting many industries including financial institutions. Innovative credit unions are adopting cloud to enable their digital transformation. This will ensure long term cost effectiveness of delivering routine services to members while at the same time introducing new offerings in a seamless, secure manner. This webinar will cover strategies on how your CU can plan and implement a cloud roadmap that supports your current and future initiatives in digital innovation. Key takeaways: Driving business outcomes with Cloud as an enabler  Cloud roadmap – Organizational & technical considerations Security, automation, and cost-effective approach to implementation Watch the Webinar Web NAFCU digital@nafcu.org America/New_York public
preferred partner
Persistent Systems
Webinar
---
Get daily updates.
Subscribe to NAFCU today.