August 04, 2020
Bills to eliminate CECL, extend TDR relief introduced in House; FFIEC releases statement on accommodations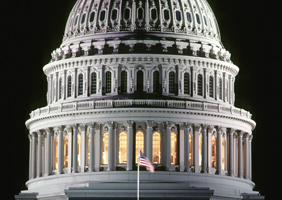 House Financial Services Committee Member Blaine Luetkemeyer, R-Mo., has introduced two bills that would reduce credit unions' regulatory burdens: One would eliminate regulatory requirements to comply with the Financial Accounting Standards Board's (FASB) current expected credit loss (CECL) standard, and one to extend relief provided in the CARES Act for troubled debt restructurings (TDRs) to March 2021.
In addition, the Federal Financial Institutions Examination Council released a new statement regarding additional loan accommodations for borrowers impacted by the coronavirus pandemic.
"As initial loan accommodation periods come to an end, some borrowers may be able to resume contractual payments, and others may be unable to meet their obligations due to continuing financial challenges," the FFIEC said in its release. "The agencies encourage financial institutions to consider, when appropriate, prudent options for additional accommodations that can ease cash flow pressures on affected borrowers, improve their capacity to service debt, and facilitate the financial institution's prudent management of its loans, consistent with applicable laws and regulations."
The statement outlines several issues, including:
risk management and consumer protection principles;

prudent risk management practices;

well-structured and sustainable accommodations;

consumer protection;

accounting and regulatory reporting, which includes TDRs; and

internal control systems.
Luetkemeyer has long criticized the CECL standard, arguing that it could negatively impact credit unions' ability to lend to consumers in need. He was part of a bipartisan group of lawmakers who introduced a "stop and study" bill last year to further investigate the standard's impact and earlier this year urged FASB to suspend and further delay its implementation amid the coronavirus pandemic.
His proposed legislation would "specify that no person shall be required to comply with the CECL Rule under any Federal statute or regulation."
NAFCU maintains that credit unions should not be subject to CECL. NAFCU President and CEO Dan Berger recently sent a letter to FASB's new chairman urging an exemption, citing concerns about procyclicality and the standard's propensity to exacerbate capital and liquidity issues during economic downturns as well as lawmakers' calls for additional studies on the impact of CECL.
The NCUA has proposed a three-year phase-in plan of the day-one adverse impacts of CECL on federally-insured credit unions' net worth ratios, which is on par with a rule issued by banking regulators for community banks. The proposed rule would also exempt credit unions under $10 million from complying with CECL. NCUA Chairman Rodney Hood has backed NAFCU's call for an exemption for credit unions under the standard.
Related to TDRs, the CARES Act granted NAFCU-sought flexibility to allow financial institutions to suspend the requirements to classify certain loan modifications as TDRs, but only through Dec. 31, 2020, or 60 days after the coronavirus national emergency is terminated. Luetkemeyer's bill would extend that flexibility to March 1, 2021. The financial regulators have released guidance on the issue to help financial institutions work with borrowers impacted by the pandemic.
Senate Banking Committee Chairman Mike Crapo, R-Idaho, also included extending TDR relief to Jan. 1, 2022, in a letter to financial regulators outlining ways to help stabilize markets and increase credit, lending, and liquidity.
Berger has urged the NCUA to offer further flexibility and relief regarding the anticipated uptick in TDRs due to businesses and consumers being unable to recover in time to resume normal payments within the next six months; the association has requested TDR flexibility be extended to Dec. 31, 2021, as the Senate works on its Phase 4 proposal. Berger has also called for the agency to further ease compliance requirements for loan modifications by reinterpreting the capitalized interest section of Part 741 Appendix B to be consistent with the requirements of Fannie Mae and Freddie Mac, the government-sponsored enterprises (GSEs), and provide parity with banks.
As Phase 4 relief package discussions continue, NAFCU will keep up its aggressive advocacy to ensure credit union priorities are included in any final legislation.
Get daily updates.
Subscribe to NAFCU today.