June 10, 2020
Senators, citing coronavirus concerns, call for in-depth CECL study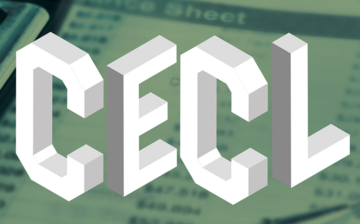 A bipartisan group of Senate Banking Committee members have called on Treasury Secretary Steven Mnuchin to conduct an in-depth study of the current expected credit loss (CECL) standard to better understand its impact on lending and the economy overall.
Sens. Doug Jones, D-Ala., Thom Tillis, R-N.C., Jon Tester, D-Mont., and Kevin Cramer, R-N.D., requested that the Financial Stability Oversight Council, which is made up of representatives from various regulatory agencies including the NCUA, conduct the study.
"Even prior to the current economic downturn, there was an insufficient understanding of the potential economic impacts of the new accounting approach on banks and the customers and communities that they serve," the senators wrote. "As banks, credit unions, and other financial services firms built new models and operational systems to adopt the CECL standard, concerns grew that it would impact their ability to lend. Worse, those affects would be pro-cyclical during an economic downturn and slow a recovery.
"During this debate, it was unimaginable that we would face a global pandemic leaving a devastated economy in its wake. Unfortunately, this is where we now find ourselves," they added.
The senators flagged CECL's negative impact on loan-loss reserve levels amid the pandemic as "reserves for the 200 largest banks, which have community, state, regional, and nation footprints, increased by nearly 60% at the end of the first quarter compared to the quarter ending 2019, representing billions of dollars of capital that has been taken out of the system during a moment when it is needed most."
NAFCU has long argued that credit unions should be exempt from the CECL standard due to their unique capital framework and significant compliance burdens small institutions will face to implement it.
Amid the coronavirus pandemic, NAFCU, NCUA, and lawmakers have voiced concerns about the standard hindering financial institutions' ability to lend effectively during the recovery. While the CARES Act provided temporary relief under CECL through the end of the year, the standard isn't effective for credit unions until 2023; NAFCU continues to advocate for extended relief.
NCUA Chairman Rodney Hood last month backed NAFCU's call for an exemption for credit unions under the standard, arguing that its compliance costs outweigh its benefits.
NAFCU maintains that credit unions should not be subject to CECL and will continue to work with FASB and the NCUA to obtain relief for the industry. The association has numerous resources available to credit unions as they prepare to implement the standard.
Get daily updates.
Subscribe to NAFCU today.