August 15, 2018
Report: Cybercriminals to steal 146 billion records in next 5 years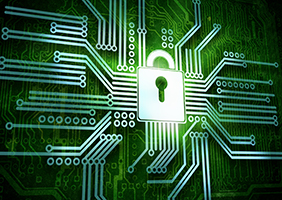 A new report from Juniper Research estimates that cybercriminals will steal more than 146 billion personal and financial data records globally over the next five years. In addition, the firm expects the U.S. to become an even bigger target for data breaches, with over half of all breaches to occur in the country by 2023.
Juniper said the U.S. will be targeted because consumer data is collected by various industries that are regulated differently, "making it easier to find and exploit systemic weaknesses."
NAFCU – a leading advocate for national data security standards – continues to push for the adoption of data and cybersecurity standards for all entities that hold consumers' information. The association was the first group to call for a national data security standard in the wake of the 2013 Target data breach, stressing the need for a legislative solution to reform the nation's data security system.
NAFCU remains engaged with lawmakers to establish a national data security standard and has shared with Congress principles credit unions would like to see addressed in any comprehensive cyber and data security legislation.
Credit unions who attend NAFCU's Congressional Caucus, Sept. 11-14 in Washington, will get an update on progress made toward establishing a national data security standard. Reps. Blaine Luetkemeyer, R-Mo., and Carolyn Maloney, D-N.Y., who are working on NAFCU-sought draft legislation to address the issue, are slated to speak.
Related Resources
Privacy , Privacy
Blog Post
Privacy , Privacy
Blog Post
---
Get daily updates.
Subscribe to NAFCU today.