January 27, 2021
SBA details plan to improve first-draw PPP loan process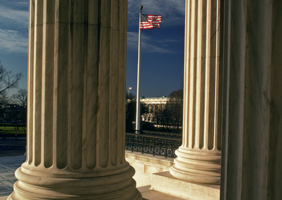 The Small Business Administration (SBA) Tuesday issued a press release outlining steps the agency is taking to improve the first-draw paycheck protection program (PPP) loan process.
The SBA indicated it will host a national call to brief lenders on the PPP platform's additional detailed information that will assist in the resolution of first-draw PPP loan review and potential holds that impact second-draw PPP loan application approvals.
In the press release, the SBA also stated it will equip its field team of lender relations specialists with information to provide support to lenders and borrowers in understanding the issues and facilitating the appropriate responses to resolve. In addition, the SBA will provide additional guidance to PPP lenders on the review and resolution process.
NAFCU has updated its PPP FAQs to include new sections related to first- and second-draw PPP loans. Access all of the association's coronavirus resources here. Additional information on the paycheck protection program is available on the SBA's website and Treasury Department's website.
Related Resources
Add to Calendar 2021-10-19 14:00:00 2021-10-19 14:00:00 Consumer Survey Report - Insurance Today and Opportunity for CUs About the Webinar Franklin Madison examined survey responses from more than 500 consumers to understand their purchasing behaviors and attitudes towards insurance. This webinar will highlight how various demographics view insurance and what motivates them in the purchasing process. You will learn which demographic groups are most interested in their credit union to purchase insurance. You will also learn how your members  view insurance as part of an overall financial wellness plan. Finally, you will discover an untapped opportunity to provide valuable offerings to your members to help with financial security. Watch the Webinar On-Demand Web NAFCU digital@nafcu.org America/New_York public
preferred partner
Franklin Madison
Webinar
Add to Calendar 2021-10-19 14:00:00 2021-10-19 14:00:00 Evolving Fraud Detection Beyond Traditional Rules-Based Approaches Rules-based fraud detection and manual threat review cannot keep up with emerging threats that are becoming more sophisticated. In this webinar, we will discuss common threats, as well as how technology like machine learning can be used to combat these. Key Takeaways Understand the evolving fraud threats credit unions are facing every day. Learn how human capital needs to be combined with technology to manage evolving fraud threats. Take a look at the role machine learning plays in keeping credit unions proactive in their security and fraud posture. Register Now$295 Members | $395 Nonmembers (Additional $50 for CD)One registration gives your entire team access to the live webinar and on-demand recording until October 15, 2022.Go to the Online Training Center to access the webinar after purchase » Who Should Attend? NAFCU Certified Compliance Officers (NCCOs) NAFCU Certified Risk Managers (NCRMS) NAFCU Certified Bank Secrecy Officers (NCBSOs) Chief Executive Officers Chief Financial Officers Compliance, risk, and BSA titles Education Credits NCRMs will receive 1.0 CEUs for participating in this webinar NCCOs will receive 1.0 CEUs for participating in this webinar NCBSOs will receive 1.0 CEUs for participating in this webinar About Our Webinars Our webinars are streamed live from NAFCU headquarters near Washington, D.C. Your audio/video feed of the presenters includes presentation slides and downloadable handouts. You can easily submit your questions to the presenters at any time during the live broadcast, with no dialing over the phone! The audio and video stream directly through your computer. Web NAFCU digital@nafcu.org America/New_York public
Credits: NCRM, NCCO, NCBSO
Webinar
---
Get daily updates.
Subscribe to NAFCU today.