February 11, 2020
SBA makes NAFCU-sought changes to express loan interim rule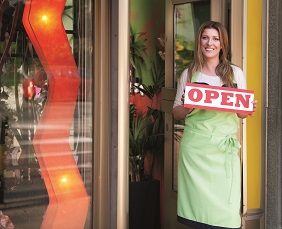 The Small Business Administration (SBA) Monday published an interim final rule – along with a request for additional comments – to incorporate express loan program requirements into other business loan program regulations. Of note, the agency heeded NAFCU recommendations related to the "personal resources test" threshold and cap on allowed lender fees.
Commenting in December 2018, NAFCU said the proposed rule would streamline processes and reduce credit unions' regulatory burden. However, the association asked the SBA to:
reevaluate the threshold for personal resource injection for loans less than $350,000 "to ensure that these borrowers are not unduly burdened by injecting a significant proportion of their liquid assets into the applicant business;" and

reinstate fee waivers to ensure credit unions with limited resources are not forced to stop offering SBA products due to the limited cap on lender fees compared to the allowance of reasonable fees.
The SBA addressed both concerns in the interim final rule:
Personal resources test:

The interim final rule adopts a modified personal resources test – when the total financing package is $350,000 or less, each 20 percent owner must inject liquid assets that are in excess of two times the total financing package, or $500,000, whichever is greater.

Lender fees:

The interim final rule adopts a modest change to the amount allowed for loans under $350,000. The maximum fee allowed is $3,000 as compared to the proposal of $2,500.
NAFCU met with former SBA Administrator Linda McMahon in March 2019 to discuss this rulemaking effort and others underway at the agency. NAFCU works closely with the SBA to expand access to credit union small-dollar loans to small business across the nation. The association and the SBA in September signed a new Strategic Alliance Memorandum (SAM) to strengthen their partnership, and is set to meet with new SBA Administrator Jovita Carranza in the coming weeks.
The interim rule goes into effect March 11, though two sections have a compliance date of Oct. 1. It is open for a 60-day comment period.
Related Resources
---
Get daily updates.
Subscribe to NAFCU today.