May 12, 2021
Senate votes to overturn 'true lender' rule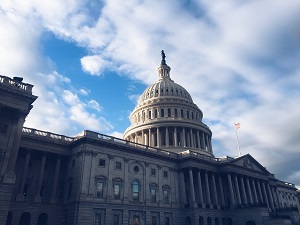 The Senate Tuesday approved a resolution to overturn the Office of the Comptroller of the Currency's true lender rule using the Congressional Review Act (CRA). The resolution now heads to the House for consideration.
Under the CRA, legislators can vote to overrule new federal regulations with a joint resolution of disapproval within 60 legislative days after regulators have submitted the rule to Congress. The true lender rule took effect in December 2020.
Ahead of the Senate's vote, NAFCU Vice President of Legislative Affairs Brad Thaler reiterated the association's concerns with the OCC's rule, arguing that it promotes predatory lending practices.
The true lender rule allows banks and federal savings and loan companies to provide their charter to online lenders so they can deliver high-cost loans with annual rates over 100 percent, evading state consumer protections and usury caps and promoting predatory payday lending. Several states have filed suit against the OCC to try to overturn the rule.
As policymakers look to ensure all Americans have access to financial services, Thaler recommended allowing all credit unions to add underserved areas to their fields of membership, which would also expand access to credit unions' payday alternative loans – safe, affordable short-term, small-dollar loans.
The Senate Banking Committee recently held a hearing to discuss the reemergence of rent-a-bank schemes as a result of the true lender rule. NAFCU raised its concerns about the rule – especially amid the coronavirus pandemic when many Americans are struggling financially – as well as fintech companies taking advantage of chartering options and loopholes to evade proper oversight in the financial system.
NAFCU will continue to advocate for effective financial regulation that provides a level playing field for credit unions and proper consumer protections.
Related Resources
Consumer Lending BSA Operations
Blog Post
Consumer Lending Home-Secured Lending
Blog Post
Consumer Lending
Blog Post
Examination & Enforcement Consumer Lending Operations
Blog Post
---
Get daily updates.
Subscribe to NAFCU today.