March 04, 2019
Servicemembers' first-time homebuying trends revealed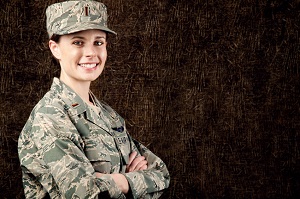 A new report from the CFPB examines servicemembers' first-time homebuying trends, "focusing on how their home loan choices have evolved from 2006 to 2016." Of note, 78 percent of servicemembers' loans in 2016 were Department of Veterans Affairs (VA) loans, compared to about 30 percent in 2007.
The report looks at servicemembers' and non-servicemembers' loan type, delinquency rates and credit scores. Servicemembers represents both active duty and veterans. Some restrictions on age were placed on the included data.
The data reveal that both servicemember and non-servicemember first-time homebuyers moved away from conventional mortgages and toward government-guaranteed mortgages between 2006 and 2009. Roughly three-fifths of servicemembers' mortgages were conventional in 2006, but fell to 13 percent in 2016.
In addition, the median value of a VA home loan taken out by servicemembers was greater than the median value of a conventional or FHA/USDA home loan. The median value of servicemembers' VA loans was similar to that of non-servicemembers' conventional loans.
Read the full report here.
NAFCU has resources available online on various defense credit union issues, including the Military Lending Act. The association continues to work with federal agencies and regulators to ensure credit unions can provide the best financial options available to military families.
Related Resources
---
Get daily updates.
Subscribe to NAFCU today.