December 31, 2020
Stimulus check distribution begins; NAFCU to monitor impact on CU operations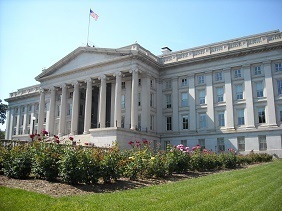 The Treasury Department and the Internal Revenue Service (IRS) Tuesday began delivering a second round of Economic Impact Payments (EIPs) to eligible individuals as a part of the Phase 4 coronavirus relief and funding omnibus package. 
 
"Treasury and the IRS are working with unprecedented speed to issue a second round of Economic Impact Payments to eligible Americans and their families," said Treasury Secretary Steven Mnuchin. "These payments are an integral part of our commitment to providing vital additional economic relief to the American people during this unprecedented time."
According to recent reports, the Treasury Department was able to process and distribute all 113 million Automated Clearing House (ACH) EIP payments on Dec. 29 and 30, valued at $112 billion. Treasury began mailing paper checks yesterday. 
The Treasury Department has indicated that should legislation be enacted to provide for an increased amount, EIPs that have already been issued "will be topped up as quickly as possible." Per President Trump's urging, the House Monday moved, in a 275-134 vote, to increase the EIPs to adults to $2,000; however, the bill is pending in the Senate. 
NAFCU earlier this month joined with other industry trade groups to reiterate its call for additional clarity for processing electronic and paper check transactions to ensure credit unions and other financial institutions have the resources and guidance needed to efficiently get funds to consumers. The latest round of EIPs benefit from certain technical improvements to facilitate processing of ACH files.
A NAFCU Compliance Blog from earlier this year outlined some considerations for credit unions processing EIP checks to help address potential issues. Additional resources that address second round EIP payments will be covered in a forthcoming NAFCU compliance blog. Credit unions should be aware that the Phase 4 legislation now clarifies that EIP funds are protected from garnishment, offset or levy. Treasury has addressed how protected payments should be handled in the following FAQs.
NAFCU will continue to share how credit unions' operations are affected by processing EIPs and seek additional guidance and improvements.
Related Resources
Add to Calendar 2023-11-30 09:00:00 2023-11-30 09:00:00 Safeguarding Credit Unions with Threat Intelligence Listen On: Key Takeaways: [1:01] What is threat intelligence, and why is it important to CUs? [2:14] What are threat intelligence feeds, and what role do they play in strengthening CUs? [4:41] Leveraging threat feeds and integrating intelligence into tools is crucial. [6:35] Learn what threat CUs should be most concerned about. [7:39] Phishing is ever-evolving, and user awareness is critical. [10:43] Learn how Defense Storm uses feeds to protect its customers. [13:28] Threat intelligence is not as complicated as some think; initiation can be easy through Slack, discussions, and a reporting culture. Web NAFCU digital@nafcu.org America/New_York public
preferred partner
DefenseStorm
Podcast
Consumer Lending
Blog Post
Add to Calendar 2023-11-28 09:00:00 2023-11-28 09:00:00 Growing Creatively & Innovatively in 2024 Listen On: Key Takeaways: [0:58] What can credit unions do to best prepare themselves for 2024? [2:12] Although he sees a glimmer of hope, Jack points out that the liquidity crisis and slow prepayment speeds hamper rapid recovery. [5:22] We discuss how credit unions seek low loan growth through member-centric strategies such as second mortgages and home improvement lending. [7:34] Credit unions are leveraging advancing technology for member-focused engagement. [9:31] How will technology continue to evolve and affect credit unions? [11:43] What role does AI play in innovative growth? [14:14] Credit unions adopt technology for efficiency, enabling staff to focus on personalized member interactions, especially with younger generations. [17:14] Closing thoughts, emphasizing competition against banks and fintech for younger generations. Web NAFCU digital@nafcu.org America/New_York public
Strategy & Growth, Consumer Lending
preferred partner
Allied Solutions
Podcast
---
Get daily updates.
Subscribe to NAFCU today.