September 18, 2020
Treasury: More study needed on CECL's impact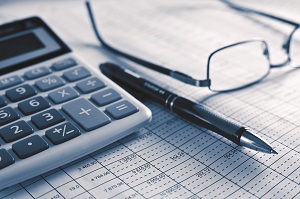 The Treasury Department this week released a study on the current expected credit loss (CECL) standard – as required by Congress – to determine if any changes are needed to financial institutions' regulatory capital requirements. CECL is set to take effect for credit unions in 2023; NAFCU has long held that credit unions should be exempt from the standard due to their unique capital framework.
In the report, Treasury said it has monitored "CECL's potential effects on regulatory capital and financial institutions' lending practices" as some institutions have begun to implement the standard. However, it noted that "[a] definitive assessment of the impact of CECL on regulatory capital is not currently feasible, in light of the state of CECL implementation across financial institutions and current market dynamics."
"Drawing conclusions right now regarding CECL's impact since its initial implementation in early 2020 is challenging because CECL has not been fully implemented by all entities, and numerous market factors relating to the COVID-19 global pandemic (including government responses) have affected the economy, financial institutions, and borrowing and lending dynamics," the report stated. "While some information has emerged indicating that credit availability declined and lending standards tightened in some financial product categories in early 2020, identifying a definitive linkage between any such trends and the introduction of CECL is difficult due to various factors related to the COVID-19 global pandemic."
Treasury also made several recommendations, including that financial institution regulators should continue to monitor CECL's impact on capital and lending practices and adjust capital requirements if necessary. It also said prudential regulators should extend or amend transitional relief already granted as needed.
The department encouraged the Financial Accounting Standards Board (FASB) to further study CECL's impact and coordinate with financial institution regulators to fully understand costs and benefits of its implementation, including for smaller lenders.
NAFCU President and CEO Dan Berger, along with other senior NAFCU representatives, met Wednesday with FASB Chair Rich Jones to share credit unions' perspective on CECL and discuss the NCUA's authority to mitigate harmful effects. NCUA Chairman Rodney Hood is supportive of an exemption for credit unions under the standard; the NCUA Board has proposed a three-year phase-in plan for CECL, which also included an exemption for credit unions under $10 million from complying with the standard.
The association will continue to share with NCUA, FASB, Congress, and other stakeholders the impact CECL is having on credit unions and push for an exemption and additional relief to reduce regulatory burdens.
Get daily updates.
Subscribe to NAFCU today.