September 17, 2020
NAFCU, FASB discuss CECL implementation, address CU concerns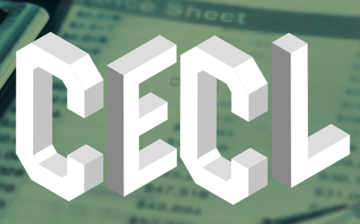 NAFCU President and CEO Dan Berger met with Financial Accounting Standards Board (FASB) Chair Rich Jones and Board Member Sue Cosper Wednesday to reiterate NAFCU's call for an industry-wide exemption from the current expected credit loss (CECL) accounting standard – which will go into effect for credit unions in 2023 – and discuss the possible extent of its impact on credit union capital and net worth classifications.
Also in attendance during the meeting were NAFCU Board Member Keith Sultemeier (president and CEO of Kinecta Federal Credit Union), Executive Vice President of Government Affairs and General Counsel Carrie Hunt, Chief Economist and Vice President of Research Curt Long, Director of Regulatory Affairs Ann Kossachev and Senior Counsel for Research and Policy Andrew Morris.
During the meeting, NAFCU staff also shared background on the NCUA's limited authority to mitigate the harmful effects of CECL and expressed support for NCUA Chairman Rodney Hood's call for an exemption from the CECL standard for all credit unions. Hood reiterated his thoughts on CECL while addressing attendees at NAFCU's annual Congressional Caucus earlier this week.
NAFCU staff noted during Wednesday's meeting that the agency's recently proposed three-year phase-in plan for the day-one adverse impact of CECL on federally-insured credit unions' net worth ratios does not address the underlying negative hit to credit union capital. The phase-in plan, however, is on par with a rule issued by banking regulators for community banks and would also exempt credit unions under $10 million from complying with CECL. 
NAFCU encouraged FASB to work closely with the NCUA to organize future CECL workshops and offered appreciation for FASB's initial efforts to educate credit unions and recognize that the pandemic has created disruption to in-person workshop events.
Recently, Brad Thaler, NAFCU's vice president of legislative affairs, wrote to the House Financial Services Committee (HFSC) calling for a hearing to examine the impact FASB's CECL standard will have on financial institutions. Thaler also urged the committee to consider committee member Blaine Luetkemeyer's, R-Mo., proposed legislation to not require compliance with the standard.
In addition, NAFCU President and CEO Dan Berger recently sent a letter to FASB's new chairman urging an exemption, citing concerns about procyclicality and the standard's propensity to exacerbate capital and liquidity issues during economic downturns as well as lawmakers' calls for additional studies on the impact of CECL.
Related Resources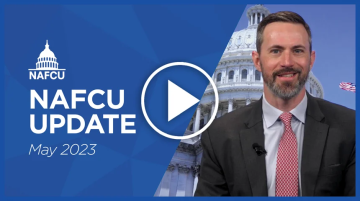 Video
Add to Calendar 2023-06-01 09:00:00 2023-06-01 09:00:00 Managing Risk with Derivatives In today's interest rate environment, derivatives are an essential tool that plays a key role in mitigating rate risk in credit unions' loan portfolios and in pricing member share accounts. By providing access to fairly priced products and services, credit unions support their local communities and play an important role in the nation's financial health. Get the Report: Location NAFCU digital@nafcu.org America/New_York public
preferred partner
Piper Sandler
Whitepaper
---
Get daily updates.
Subscribe to NAFCU today.