February 27, 2020
TRID FAQs on lender credits released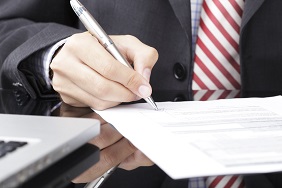 The CFPB Wednesday released a new set of FAQs under the TILA-RESPA Integrated Disclosure (TRID) rule, specifically related to lender credits. NAFCU has worked with the bureau to obtain more guidance for credit unions and recently recommended areas of the rule to review.
Largely under TRID, lender credits are subject to 0 percent tolerance so that the disclosed number generally could not be modified, absent a change in circumstances. Trying to offer a "no closing cost" loan could put a lender at risk of having to refund borrowers cash if their estimate of lender credits ended up being higher than anticipated.
There are 10 answers to lender credits FAQs that address tolerance limitation, "no closing cost" loan specifics, closing cost disclosures, and more. The bureau began releasing FAQs on the TRID rule last year following a request from NAFCU; other questions addressed relate to:
corrected closing disclosures and the three business-day waiting period before consummation;
model forms;
construction loans; and
providing loan estimates to consumers.
NAFCU's request last year for additional FAQs sought more clarity and assistance for credit unions on: cure provisions and error corrections, negative owner's title insurance premium, calculating cash to close, second lien loans, pre-approvals/pre-qualifications, and payoff in a purchase money loan. The association also met with the bureau prior to it beginning its assessment of the rule in November.
NAFCU has myriad resources available on TRID.
Related Resources
Home-Secured Lending
Blog Post
Fair Lending , Home-Secured Lending Consumer Lending
Blog Post
Home-Secured Lending
Blog Post
Mortgage Reform - Escrow , Home-Secured Lending
Blog Post
---
Get daily updates.
Subscribe to NAFCU today.