November 28, 2022
This week: 117th Congress begins final weeks, NAFCU continues advocacy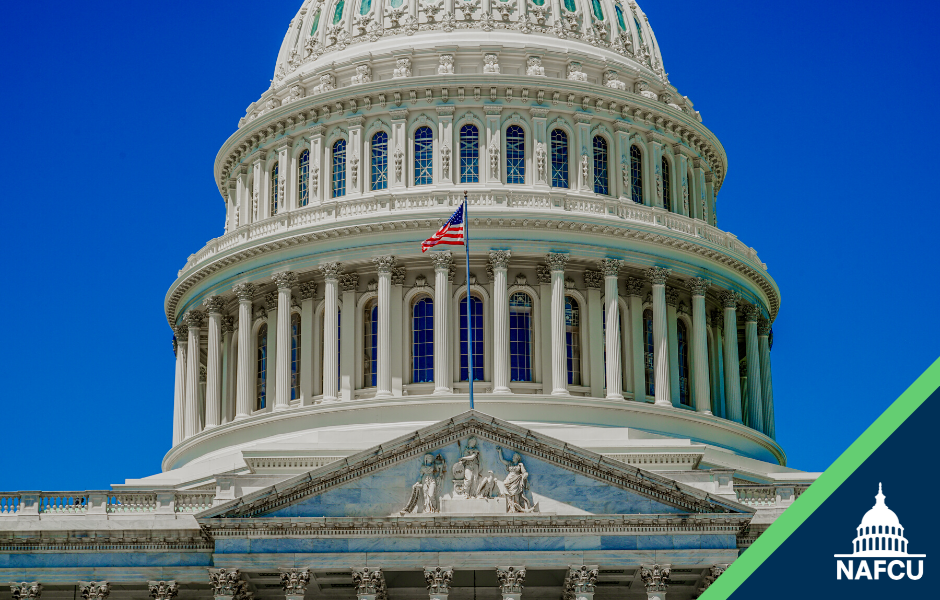 Today, the 117th Congress begins its final three and a half weeks with major bills still to pass, including the National Defense Authorization Act (NDAA) and a government spending bill to avoid a government shutdown. Also, the Senate Banking Committee holds two hearings this week, a nomination hearing on Wednesday, Nov. 30 and "Fairness in Financial Services: Racism and Discrimination in Banking" on Thursday, Dec. 1.
As Congress looks to pass key legislation before the end of the year, NAFCU is urging lawmakers to pass a 2023 NDAA that's free of any provisions that could place new burdens on credit unions, including the Credit Card Competition Act (CCCA) and expanded NCUA authority over third-party vendors. 
Credit unions can continue to get involved and make their voices heard by sharing a statement that NAFCU can publicly use with media, members of Congress, to oppose NCUA vendor authority and the CCCA.
Also, this week, NAFCU hosts several webinars:
Additionally, comments are due to NAFCU Friday regarding the Small Business Administration's (SBA) proposed rule on affiliation and lending criteria for the SBA business loan programs.
Stay tuned to NAFCU Today for the latest out of Washington.
Related Resources
Consumer Lending BSA Operations
Blog Post
Management, Relationships
preferred partner
LendKey
Blog Post
---
Get daily updates.
Subscribe to NAFCU today.