January 11, 2021
This week: PPP reopens today, NCUA meets Thursday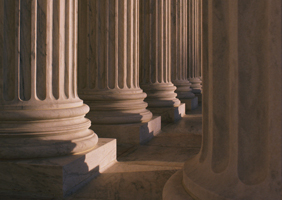 The Small Business Administration (SBA) announced that the paycheck protection program (PPP) portal will reopen today for community financial institutions – including minority depository institutions (MDIs) and community development financial institutions (CDFIs) – to submit applications for first-draw PPP loans. Wednesday, community financial institutions will be able to submit applications for second-draw PPP loans.
While "community financial institutions" does not include credit unions or other traditional financial institutions under $10 billion, credit unions that are designated as MDIs and CDFIs – as well as certified development companies (CDCs) and microloan intermediaries – can submit loan applications during this window. Lenders can check if they are a community financial institution by checking the "Institution Settings" in E-Tran; if "Lender Location Enabled for Origination" is checked in these settings, the institution is an enabled community financial institution.
"NAFCU applauds Monday's reopening of the SBA's PPP, alongside its simplified forgiveness process, as it has been a vital financial lifeline to our nation's small businesses amid the coronavirus pandemic," said NAFCU President and CEO Dan Berger. "NAFCU appreciates the SBA and Treasury Department providing CDFIs and MDIs with first access to the re-opened portal to ensure businesses in low-income and underserved communities have the financial resources needed to overcome the pandemic. NAFCU will also continue to urge the SBA and Treasury Department to open up a dedicated processing window for credit unions with assets under $10 million."
The SBA will provide further updates on when the portal will open to other lenders and indicated it is planning to offer dedicated processing windows for other small lenders.
Over the weekend, the SBA released new application forms for first- and second draw borrowers, as well as lender guaranty applications for first- and second-draw loans. It also provided a user guide for the PPP platform announcing that lenders will be subject to two-factor authentication when logging-in and the will not automatically receive an SBA loan number when the loan information is submitted. There will be a delay as the SBA has guardrails in place to prevent fraud. Starting today, lenders must submit a PPP loan either through an API or manually inputting in the "web-screen" method. The PPP platform for origination is the same forgiveness platform.
The Economic Aid Act included Phase 4 coronavirus relief provisions as well as the fiscal year 2021 federal government funding omnibus measure. Some key, NAFCU-sought provisions related to the PPP include:
$15 billion set aside for small, community-based lenders, including credit unions with less than $10 million in assets;
$35 billion set aside for first-time borrowers, with $15 billion of that reserved for businesses with 10 or fewer employees or loans less than $250,000 in low-income areas;
$25 billion set aside for second-draw PPP borrowers that meet the criteria in the previous bullet;
language to simplify the forgiveness process for loans under $150,000 and to provide protections for lenders; and
repeal of the CARES Act provision that required PPP borrowers to deduct from their forgivable amount economic injury disaster loan (EIDL) advances, which NAFCU had raised concerns about. The SBA has also released a procedural notice indicating it will automatically remit a reconciliation payment to the PPP lender for previously-deducted amount, plus interest. Lenders do not need to submit anything but are responsible for notifying the borrower of the payment.
The SBA last week released two interim final rules to implement changes made by the Economic Aid Act for first- and second-draw loans, as well as additional guidance for providing minority-, underserved-, veteran- and women-owned businesses with access to capital through the program. The law authorized up to $284 billion for the PPP loan programs through March 31.
Federal financial regulators are hosting a webinar today with SBA and Treasury to review the updates with lenders. Register for the webinar, set to begin at 2 p.m. Eastern, here.
In addition, the NCUA Board meets Thursday and has several items on its agenda, including a proposed rule to address the risk-based net worth complex threshold and an advance notice of proposed rulemaking to simplify risk-based capital (RBC) requirements.
Congressional lawmakers are expected to be in their home districts and states this week, but could be called back to Washington to address issues stemming from last week's violence at the Capitol.
Stay tuned to NAFCU Today for developments out of Washington.
Related Resources
---
Get daily updates.
Subscribe to NAFCU today.