A Consequence of SCRA Noncompliance
Last week, the U.S. Department of Justice (Justice Department) announced a settlement with PHH Mortgage Corporation (PHH) to correct allegations that it violated the Servicemembers Civil Relief Act (SCRA) by foreclosing on the homes of six servicemembers without getting the necessary court orders to do so. The purpose of the SCRA is to protect servicemembers' civil rights during their military service. One such protection is if a mortgage obligation was originated prior to the servicemember's military service, the home may not be sold or foreclosed upon for a breach of that obligation, during or one year after the period of the servicemember's military service, unless there is a court order or valid waiver of SCRA rights.
A stand-alone mortgage company that originates, sells, services and subservices residential mortgage loans, PHH is one of the largest mortgage loan servicers in the United States. It operates nationwide with last reported annual sales of $456 million.   According to the Justice Department, from January 1, 2010 through April 4, 2012, PHH initiated and completed six foreclosures without court orders or valid waivers of SCRA rights on real property owned by SCRA-protected servicemembers. At the time of the foreclosures, the individuals were in military service, had completed a period of military service within the past year (or nine months for foreclosures before February 2, 2013) or were members of a reserve component who had been ordered to report for military service as defined under SCRA.
On May 6, 2016, the Justice Department received a complaint and launched an investigation into PHH's foreclosure practices. The investigation resulted in a civil action complaint filed in the U.S. District Court for the District of New Jersey. The complaint states PHH foreclosed even when it knew or should have known the borrowers were SCRA-protected servicemembers. Although PHH had some foreclosure protocols that included some efforts to verify military status, it did not take the adequate steps to identify protected servicemembers. PHH's conduct was determined to be intentional, willful and taken in disregard for the rights of servicemembers, who suffered damages as a result.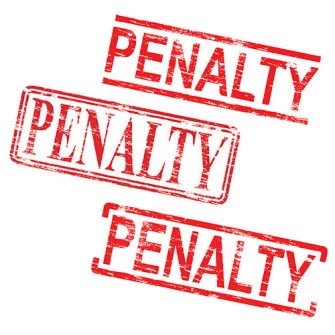 The settlement agreement resolves the civil action complaint. The agreement requires PHH to pay $125,000 to each of the servicemembers, who will need to be located and notified. It must have the credit bureaus to which it reports remove any negative entries for the servicemembers and any co-borrowers in relation to the foreclosures. PHH is also required to provide training to its employees with respect their responsibilities and obligations and to the company's policies and procedures in relation to the SCRA. The company must also notify the Justice Department of any future complaints concerning servicemembers' rights.  
For anyone wanting a refresher on the SCRA, this NAFCU Compliance Monitor article should be useful (member login is needed).
***
Don't miss out on these upcoming February webinars!
February 12: Breaking Down the NCCO Exam
February 14: Correcting TRID Errors and Evaluating TRID Compliance Risk
February 19: What's New in Cybersecurity for 2019
February 20 (On-Demand): Payment Card Industry – Data Security Standard (PCI-DSS) Compliance for Credit Unions
February 26: Managing Modifications to Newly Acquired Credit Card Portfolios
About the Author