NCUA and FinCEN Issue COVID-19 Guidance
You asked, you received. NCUA and FinCEN issued guidance for credit unions and other financial institutions concerned about the effects of COVID-19. Additionally, NAFCU received some clarification from the Federal Reserve on reserve requirements and Regulation D's six transaction limitation.
NCUA Guidance
"We plan to take every step to ensure that our agency's critical mission of protecting the safety and soundness of the credit union industry will continue to be executed as effectively and efficiently as possible," the NCUA said in its Letter to Credit Unions. The agency's letter contains helpful information about how to assist members, answers some FAQs, and gives information about upcoming examinations.
Helping Members
Many credit unions are trying out new strategies and offering different products or services in order to accommodate affected members. NAFCU has heard from many credit unions about the ways they're attempting to ease the financial burdens of members. NCUA has encouraged these efforts and gives a few examples of how credit unions may assist members, including:
Waiving automated teller machine (ATM) fees;

Increasing ATM daily cash withdrawal limits;

Waiving overdraft fees;

Waiving early withdrawal penalties on time deposits;

Waiving availability restrictions on insurance checks;

Easing restrictions on cashing out-of-state and non-member checks;

Easing credit terms for new loans for members who qualify;

Offering or expanding payday alternative loan programs;

Increasing credit card limits for creditworthy borrowers;

Waiving late fees for credit card and other loan balances; and

Offering payment accommodations, such as allowing borrowers to defer or skip some payments, or extending the payment due dates, which would avoid delinquencies and negative credit bureau reporting caused by any COVID-19-related disruptions.
Along with this encouragement to restructure products and services to assist members, NCUA "emphasizes that prudent efforts to adjust or alter terms on existing loans in affected areas will not be subject to examiner criticism." This allows credit union professionals nationwide to breathe a sigh of relief and be more confident in their efforts to assist members during this crisis.
NCUA's letter also contains 9 FAQs answering some of the questions that have been posed by credit unions. For example, NCUA confirmed that credit unions may reschedule annual meetings, stating: "While there is no law or regulation that prohibits a FCU from postponing its annual meeting, it should provide notice of the rescheduled meeting as required in the FCU Bylaws. Under current circumstances, a FCU might consider delaying its annual meeting until a more appropriate time. A FCU can amend the date of its annual meeting by using the fill-in-the-blank provision in its bylaws with the two-thirds vote of its board, without seeking the NCUA's approval." NAFCU continues to advocate for greater flexibility for FCUs' holding their annual meetings.
NCUA also confirmed that credit unions are not prohibited from closing or limiting access to branches and there is no need to notify NCUA of a closure unless there is an interruption of vital member services for two days. See Monday's blog for a description of vital member services. NCUA emphasizes: "FCUs should follow the direction of any federal, state or local authorities with respect to social distancing or related measures."
COVID-19 Impact on NCUA Examinations
For examinations, NCUA is temporarily limiting examination and supervision work to offsite procedures only, with few exceptions. NCUA has also mandated its headquarter and regional staff to telework through the month of March. NCUA will work with credit unions "to facilitate the secure exchange of information needed to conduct offsite examination and supervision work, and will be mindful of the impact of information requests on any credit unions experiencing operational and staffing challenges associated with responding to COVID-19."
Please note NCUA has been testing virtual examination programs since 2018 and will work with credit unions to assist with using the online procedures. NCUA has published a guide for using the SFTP portal is available online, and provides instructions to access and use the portal.
FAQs provided in NCUA's letter further address:
impact on FCUs' boards if annual meetings and elections are delayed;

flexibilities for FCU monthly board meetings;

disruptions to filing quarterly call report data on time;

using the Central Liquidity Facility for contingent liquidity; and

other options for credit unions to manage liquidity during the coronavirus pandemic.
FinCEN Guidance
FinCEN published a statement encouraging financial institutions to communicate about their concerns and to remain alert. FinCEN advises financial institutions to remain alert about malicious or fraudulent transactions and warns against the following scams:
Imposter scam – scammers attempt to solicit donations, steal personal information of consumers, or distribute malware by impersonating government agencies.

Investment scam – scammers attempt to send promotions that falsely claim that the products or services of publicly traded companies can prevent, detect, or cure coronavirus.

Product scam - scammers

sell unapproved or misbranded products that make false health claims pertaining to COVID-19. For example, there have been reports of fraudulent marketing of COVID-19-related facemasks.

Insider trading – there have been reports of COVID-19-related insider trading.
FinCEN request that any credit union that is affected by COVID-19 and experiencing delays in filing BSA-related reports (like SARs and CTRs) should contact FinCEN. FinCEN also encourages filers to enter "COVID19" in Field 2 of the SAR-template for suspected pandemic-related fraud. Credit unions trying to contact FinCEN should call FinCEN's Regulatory Support Section (RSS) at 1-800-949-2732 and select option 6 or e-mail at FRC@fincen.gov.
Regulation D Guidance
Another important update for credit unions, after NAFCU had asked the Fed to remove the transaction limit under Regulation D, the association can confirm that, due to the Federal Reserve's announcement that it is eliminating reserve requirements, credit unions now have additional incentives to avoid the monthly transfer limit found in Regulation D. While Regulation D's transfer limit has not been eliminated outright, credit unions can work around it by reclassifying share or money market accounts as transaction accounts without incurring new reserve requirements. However, such an election must be consistent with how the credit union reports the accounts on its call reports.
NAFCU is dedicated to working with credit unions during this time of uncertainty. We continue to push for greater flexibility from the NCUA and CFPB on a variety of issues. For more information, check out NAFCU's COVID-19 resource page and some of our recent Compliance Blog posts, including:
About the Author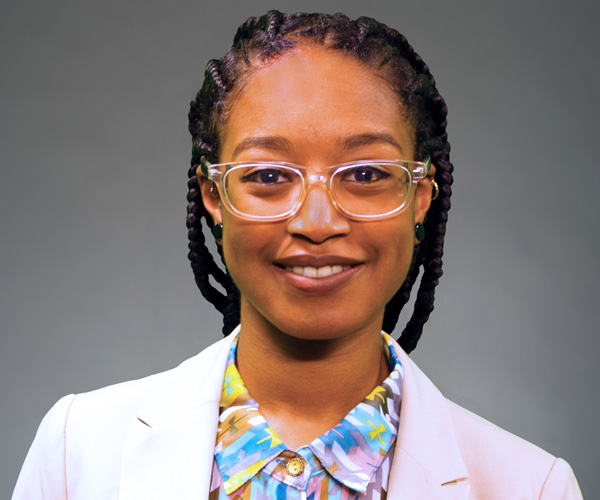 Loran Jackson joined NAFCU as Regulatory Compliance Counsel in April 2019 and was named Senior Regulatory Compliance Counsel in February 2021. In her role, she provides daily compliance assistance to member credit unions on a variety of topics. She also writes articles for NAFCU publications and presents at NAFCU conferences
Read full bio