NCUA's 2021 Supervisory Priorities; PPP Webinar Today
Happy Friday, Compliance Friends!
This blog is about the document we all anticipate each January. On Friday, January 15, NCUA released its 2021 supervisory priorities, which is published to assist credit unions in preparing for their upcoming NCUA exams. NCUA released this year's priorities with several items remaining from last year's initial and revised priorities.
NCUA clarified that it will continue to conduct exams offsite for the foreseeable future and will notify credit unions before returning to onsite exams. The agency also indicated it still plans to have the Modern Examination and Risk Identification Tool (MERIT) fully implemented by the second half of 2021.
Below are the areas of focus for this year's NCUA exams.
ALLL and CECL. The Financial Accounting Standards Board (FASB) has delayed the requirements for the current expected credit losses (CECL) standard until 2023. However, credit unions are still required to maintain an allowance for loan and lease (ALLL) account in accordance with FASB standards. NCUA will conduct reviews of ALLL accounts and consider a credit union's policies and procedures, documentation of ALLL methodology, adherence to generally accepted accounting principles, and the Supervisory Committee or auditor's review of the credit union's ALLL accounts. For more information, see Interagency Statement on Loan Modifications and Reporting for Financial Institutions Working with Customers Affected by the Coronavirus (Revised).
BSA/AML Compliance. Bank Secrecy Act (BSA)/Anti-Money Laundering (AML) compliance has been on NCUA's priority list for years and 2021 is no exception. NCUA will continue to cooperate with other agencies to release guidance on how credit unions should comply with the BSA. NCUA will review for a credit union's appropriate customer due diligence and beneficial ownership procedures, proper filing of SARs and CTRs, and conduct reviews of 314(a) information requests. For more guidance, check out NCUA's Bank Secrecy Act Resources webpage.
Coronavirus Aid, Relief and Economic Security Act. Credit unions are required to follow several provisions in the CARES Act and other legislation that has been passed to provide relief. NCUA will continue to review a credit union's compliance with these provisions, including loan modifications that are made as a result of the pandemic. For more information, see NCUA Letter to Credit Unions 20-CU-07, Summary of the Coronavirus Aid, Relief, and Economic Security (CARES) Act, and Letter to Credit Unions 21-CU-01, Summary of the Consolidated Appropriations Act, 2021. You might also want to review NAFCU's list of COVID-19 relief expiration dates.
Consumer Financial Protection. Unlike past years where several specific regulations were identified as priorities, this year NCUA's review of consumer protection compliance will be risk-based and may depend on a credit union's compliance record, products and services, and any emerging concerns. Specifically, NCUA plans to focus on areas affected by the pandemic and fair lending compliance, including board and management oversight, policies and procedures, training, monitoring and corrective action, and member complaint response.
Credit Risk Management. This is another recurring area of focus for NCUA exams. NCUA plans to review credit risk management, while being flexible and considering the steps credit unions have taken to provide relief for members. NCUA expects credit unions to have policies that address loan workouts and modifications, risks management practices, and proper controls and oversight. Credit unions are also expected to evaluate the potential impact their relief efforts have on their financial stability and monitor for increased risk. Check out the Examiner's Guide for details about how NCUA evaluates this risk.
Information Systems and Assurance (Cybersecurity). As financial technology increases and the workforce remains remote, NCUA emphasizes the importance of proper cybersecurity. NCUA will focus on identifying and addressing high risk areas and credit union security program deficiencies. In order to accomplish this, NCUA is moving away from performing facilitated Automated Cybersecurity Evaluation Toolbox (ACET) cybersecurity maturity assessments and piloting the Information Technology Risk Examination for Credit Unions (InTREx-CU). This will allow parity between credit unions and other community-based financial institutions. For more information, see NCUA's Cybersecurity Resources.
LIBOR Transition. Credit unions are still expected to prepare for the discontinuation of the London Inter-bank Offered Rate (LIBOR). NCUA plans to work with credit unions to implement a transition plan and mitigate risks. Check out NCUA's LIBOR Assessment Workbook and the July 2020 Interagency Statement for additional guidance.
Liquidity Risk. NCUA expects credit unions to evaluate a wide range of possible liquidity risks as the economy faces instability due to the pandemic. A credit union's analysis should consider sudden and significant share outflows, a range of possible interest rate changes, changes in cash flow projections, loan forbearances, modifications and delinquencies, decline in credit quality, and stress scenarios that include a reduction of available credit.  
Serving Hemp-Related Businesses. Credit unions serving hemp-related business are expected to continue monitoring and evaluating the risks and complexities involved. This may include increased BSA expertise and ensuring these accounts are serviced in a safe and sound manner. For more information, check out Letter to Credit Unions, 20-CU-19, Additional Guidance Regarding Servicing Hemp-Related Businesses and FinCEN's guidance issued in June 2020.
***
Webinar Today: Paycheck Protection Program – What Credit Unions Need to Know About Round 3
Join NAFCU today as we review the changes to the Paycheck Protection Program (PPP) as a result of the Economic Aid Act and the two new interim final rules issued by the Small Business Administration (SBA).
About the Author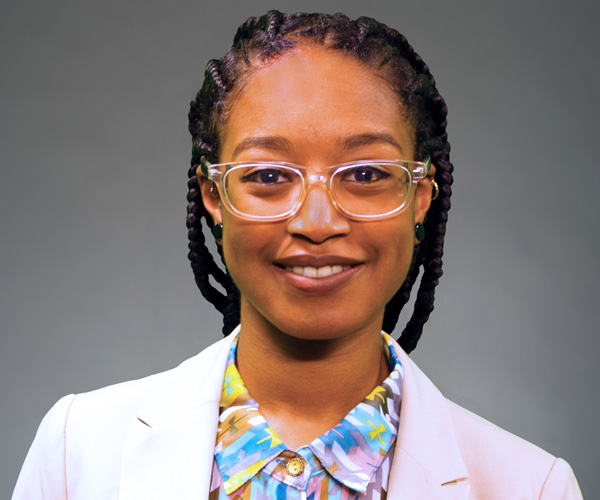 Loran Jackson joined NAFCU as Regulatory Compliance Counsel in April 2019 and was named Senior Regulatory Compliance Counsel in February 2021. In her role, she provides daily compliance assistance to member credit unions on a variety of topics. She also writes articles for NAFCU publications and presents at NAFCU conferences
Read full bio