July 16, 2020
NCUA revises 2020 supervisory priorities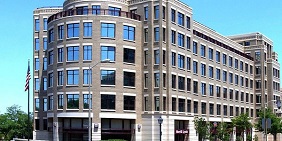 In light of the coronavirus pandemic, the NCUA Wednesday released a revised version of its 2020 supervisory priorities in a new Letter to Credit Unions. The agency said it will focus "examination activities on areas that pose elevated risk to the credit union industry and the National Credit Union Share Insurance Fund given the current environment."
Last week, NAFCU spoke with the NCUA's Office of National Examinations and Supervision Director Scott Hunt to discuss how the agency's supervisory activities have adapted to the challenges created by the coronavirus pandemic and shift to virtual exams. 
In the new letter, the NCUA noted economic conditions in response to the pandemic and statutory and regulatory changes that have occurred in recent months led to the revised priorities. It will continue to update policies and procedures and enhance its supervision program, including by adding more guidance for examiners, to address challenges facing the industry.
Of note, it is delaying the launch of the Modern Examination and Risk Identification Tool (MERIT) – which will replace AIRES – and the NCUA Connect user portal until the second half of 2021. The initial supervisory priorities had MERIT being fully implemented in the second half of 2020. MERIT will be used in a pilot and limited-release capacity until it is officially rolled out.
Other issues highlighted in the updated priorities include:
Bank Secrecy Act (BSA) compliance/anti-money laundering (AML);
obligations under the CARES Act, enacted in March, related to liquidity, loan modifications (including reporting them to credit reporting agencies) and troubled debt restructurings, paycheck protection program (PPP) loans, mandated forbearance, and prohibited foreclosures;
consumer financial protection, including the Fair Credit Reporting Act, Gramm-Leach-Bliley Act, small dollar lending, Regulation E, Regulation Z, and military lending;
credit risk management and allowance for loan and lease losses, emphasizing a review of actions taken by credit unions to assist borrowers impacted by the pandemic;
cybersecurity;
LIBOR transition planning;
liquidity risk; and
serving hemp-related businesses.
The association will continue to work with the NCUA to ensure credit unions have the tools and resources needed to effectively serve their members amid the coronavirus pandemic.
Related Resources
Examination & Enforcement
Blog Post
Accounts Examination & Enforcement
Blog Post
Examination & Enforcement
Blog Post
---
Get daily updates.
Subscribe to NAFCU today.