January 08, 2020
BSA, CECL remain on NCUA supervisory priorities, consumer protections added
Bank Secrecy Act (BSA) compliance remains on the NCUA's supervisory priorities for 2020, with examiners focusing on customer due diligence (CDD) and beneficial ownership requirements.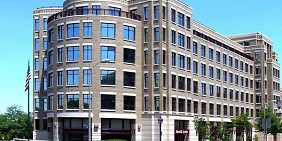 In addition, examiners will discuss credit unions' plans to implement the current expected credit loss (CECL) standard as institutions now have an additional year to comply.
The NCUA released its 2020 supervisory priorities in a Letter to Credit Unions Tuesday, which also included updates on the agency's exam modernization efforts and various statutory and regulatory changes.
In addition to BSA and CECL, other supervisory priorities include:
Consumer Financial Protection: NCUA examiners will review compliance with the Electronic Fund Transfer Act (Regulation E), Fair Credit Reporting Act (FCRA), Gramm-Leach-Bliley Act (GLBA), Truth in Lending Act (Regulation Z), Military Lending Act (MLA) and Servicemembers Civil Relief Act (SCRA), and small dollar lending regulations.
Credit Risk: Specifically, examiners will review credit unions' loan underwriting standards and procedures to verify institutions have "properly analyzed the ability of borrowers to meet debt service requirements without undue reliance on the value of any collateral."
Cybersecurity: As cyber threats continue to rise, the NCUA will expand its use of the Automated Cybersecurity Examination Tool (ACET) to assess credit unions' cybersecurity and increase awareness efforts.
LIBOR: As financial institutions prepare to transition away from the London Interbank Offered Rate (LIBOR), "examiners will assess credit unions' exposure and planning related to the discontinuance of LIBOR."
Liquidity Risk: While the NCUA notes credit unions' strong loan growth trends, examiners will assess liquidity management "for credit unions with low levels of on-balance sheet liquidity," including any contingency funding plans to address liquidity shortfalls.
Modernization Updates
The NCUA highlighted that its pilot user portal, NCUA Connect, will become available to all credit unions and state regulators this year. In the second half of 2020, the agency will also release the Modern Examination and Risk Identification Tool (MERIT) to all examination staff.
NAFCU has met with NCUA Chairman Rodney Hood, Board Member Todd Harper, and senior staff in exam-related offices to discuss credit unions' exam concerns. The association in July requested the NCUA provide periodic updates on its exam modernization initiatives and recommended additional efforts while testifying on the agency's 2020-2021 budgets.
Statutory and Regulatory Updates
Following a number of final rules in 2019, the NCUA noted that its examination program has been updated to reflect:
NAFCU's Compliance Team will continue review the supervisory priorities and provide credit unions with additional insights in Friday's Compliance Blog.
Related Resources
Accounts Examination & Enforcement
Blog Post
Operations Examination & Enforcement Board and Governance
Blog Post
Examination & Enforcement
Blog Post
Examination & Enforcement
Blog Post
---
Get daily updates.
Subscribe to NAFCU today.