Keynote Speakers
Winning the Future of Finance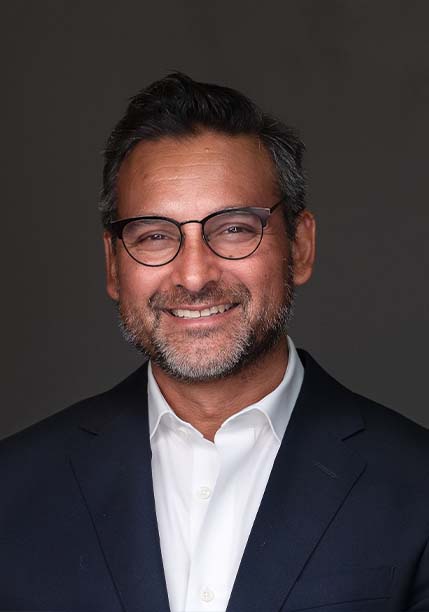 Kaihan Krippendorff
Innovation Leader, Speaker, Author, Founder and Outthinker
See what Kaihan Krippendorff has in store for his keynote session on the future of the financial services industry at NAFCU Strategic Growth Conference.
The financial services industry – from banking to payments to insurance – is undergoing a rapid and historic transformation. The shifting regulatory landscape, changing consumer/investor behavior, an endless stream of agile newcomers armed with disruptive fintech tools and platforms powered by blockchain and artificial intelligence (AI) are mounting an attack on incumbent institutions and business models.
During this session, hear innovative thought leader Kaihan Krippendorff discuss need-to-know concepts including:
Key trends shaping the financial services industry 
What financial services will look like in the near and distant future 
Processes your credit union can adapt to develop concrete ideas 
Strategic approaches that could disrupt the industry  
 
About Kaihan Krippendorff
Kaihan Krippendorff is committed to helping organizations and individuals thrive in today's era of fast-paced disruptive technological change. Kaihan is known for his ability to turn difficult concepts into easy-to-understand ideas that drive meaningful outcomes and actions. He is a battle-tested consultant and sought-after keynote speaker on the topics of strategy, growth, innovation and transformation.  
He began his career with McKinsey & Company before founding growth strategy and innovation consulting firm Outthinker. His growth strategies and innovations have generated over $2.5B in revenue for many of the world's most recognizable companies including BNY Mellon, Citibank, L'Oréal, Microsoft, Pfizer and Verizon.  
In 2019 Kaihan was recognized by Thinkers50 as one of the top eight innovation thought leaders in the world. Amidst a dizzying schedule of keynote speeches, consulting projects, and ongoing research, Kaihan finds time to teach at business schools globally (including NYU, FIU, and UA), write regularly for Fast Company and other major media outlets and play an active role on four advisory boards. 
How to Market to, Sell to and Serve People Not LikeYou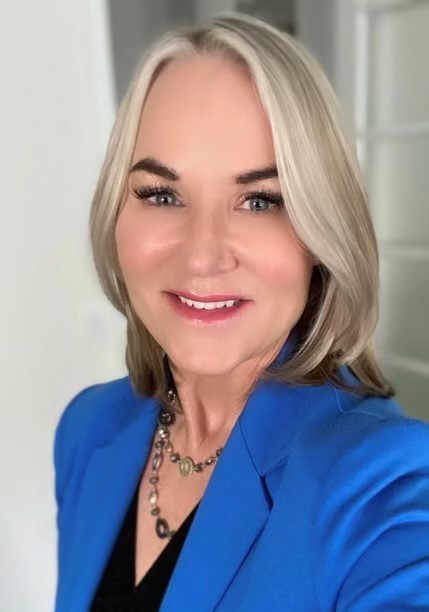 Kelly McDonald
Consultant, Speaker and Author
All attendees will receive a complimentary signed copy of Kelly's book, "How to Work with and Lead People Not Like You." 
See what Kelly McDonald has in store for her keynote session on reaching diverse audiences to help your credit union build revenue at NAFCU Strategic Growth Conference.

If you could grow your business simply by marketing to your existing members and raking in more referrals, making money would be a cakewalk. But to generate new revenue, you have to win over the members and clients you're not getting, but could be.  Now, more than ever, it's important to reach diverse audiences to grow your business. Whether it's gender, age, lifestage, race, ethnicity or even communication preferences, you need to be able to break through barriers to connect in a meaningful way, build trust and differentiate yourself from your competition. By recognizing people's differences and just tweaking your product, message, approach or marketing efforts to reflect their values, you'll get the business.
During the session hear Kelly McDonald, one of the nation's top experts in diversity and inclusion to review best practices for marketing your products and services to a wide variety of customers, including:
Five low-cost / no cost things you can do right now to grow your business with new members and increase member satisfaction and retention

The do's and don'ts of marketing to different member segments and their values

The major macro trends that affect your business – and all of us – and how to leverage them for growth & member satisfaction

How to communicate in a relevant manner to stand out from your competition

How to recover from a mistake that smooths things over EVERY TIME

About Kelly McDonald
Kelly McDonald is considered one of the nation's top experts in diversity and inclusion, leadership, marketing, customer experience and consumer trends. Kelly was named one of the "10 Most Booked Speakers in the U.S." and ranked #1 on the list of "25 Hot Speakers" by Successful Meetings Magazine. She has been featured on CNBC, in INC. Magazine, Forbes, BusinessWeek, CEO World, Fast Company and more. 
Her client experience includes brands such as Toyota, State Farm, NASA, Kimberly-Clark, Nike, Harley-Davidson, Great Clips, Miller Beer and Sherwin-Williams. 
She is the author of four bestselling books. Her newest, "It's Time to Talk about Race at Work: Every Leader's Guide to Making Progress on Diversity, Equity & Inclusion" is one of the top Bestselling Business Books in the U.S.