April 09, 2021
Appeals court: Websites not subject to ADA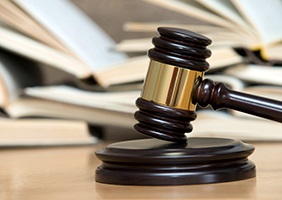 The U.S. Court of Appeals for the Eleventh Circuit issued a decision in a lawsuit related to ADA website accessibility issues, determining that websites are not considered a place of public accommodation under the law. NAFCU has consistently advocated for the Department of Justice to address the issue and provide clarity.
The lawsuit brought against Winn-Dixie Stores challenged the grocery chain's use of its website to host coupons, which the plaintiff claimed made it a place of public accommodation.
"The statutory language in Title III of the ADA defining 'public accommodations' is unambiguous and clear," the decision stated. "It describes twelve types of locations that are public accommodations. All of these listed types of locations are tangible, physical places. No intangible places or spaces, such as websites, are listed.
"Thus, we conclude that, pursuant to the plain language of Title III of the ADA, public accommodations are limited to actual, physical places. Necessarily then, we hold that websites are not a place of public accommodation under Title III of the ADA."
The court – which has jurisdiction in Alabama, Florida, and Georgia – also went on to determine that the website not being accessible to the visually impaired was not an "intangible barrier" to their ability to access the store and did not prevent individuals from shopping there.
There have been several conflicting decisions on the issue. In 2019, the Supreme Court declined to hear an appeal from Domino's Pizza, leaving in place the U.S. Court of Appeals for the Ninth Circuit's ruling that ADA requirements are applicable to websites and mobile applications.
As credit unions have been the target of meritless lawsuits under the ADA due to unclear website accessibility requirements for several years, NAFCU has urged the Department of Justice and Congress to provide clarity and guidance on the issue.
NAFCU and its members strongly support the protections set forth under the ADA but believe these efforts are best achieved through clear guidance and standards for website compliance, not through meritless and costly lawsuits. The association will continue to seek clarity for credit unions.
Related Resources
---
Get daily updates.
Subscribe to NAFCU today.