April 17, 2019
Berger talks CU issues at NACUSO conference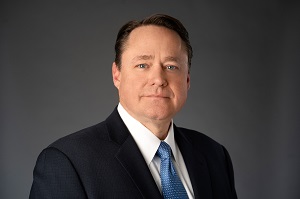 NAFCU President and CEO Dan Berger, along with National Association of Credit Union Service Organizations (NACUSO) President and CEO Jack Antonini, Tuesday discussed various issues and trends affecting the credit union industry during a session at the NACUSO Network Conference in San Diego, Calif.
The discussion was moderated by NACUSO Legal Counsel Guy Messick.
In addition to providing an inside-look at what's happening on Capitol Hill, Berger and Antonini also shared insights to the economy, lending trends and cybersecurity efforts.
NAFCU is a leading advocate for national data security standards, and has cybersecurity compliance resources available online, including a webinar detailing how to identify cybersecurity risks and vulnerabilities.
The association has also encouraged credit unions to reach out to lawmakers during the current congressional recess to discuss critical industry issues, such as data security, Small Business Administration (SBA) loan fees, loan maturity limits and more (read more here).