May 05, 2022
Berger underscores Durbin Amendment fallbacks following interchange hearing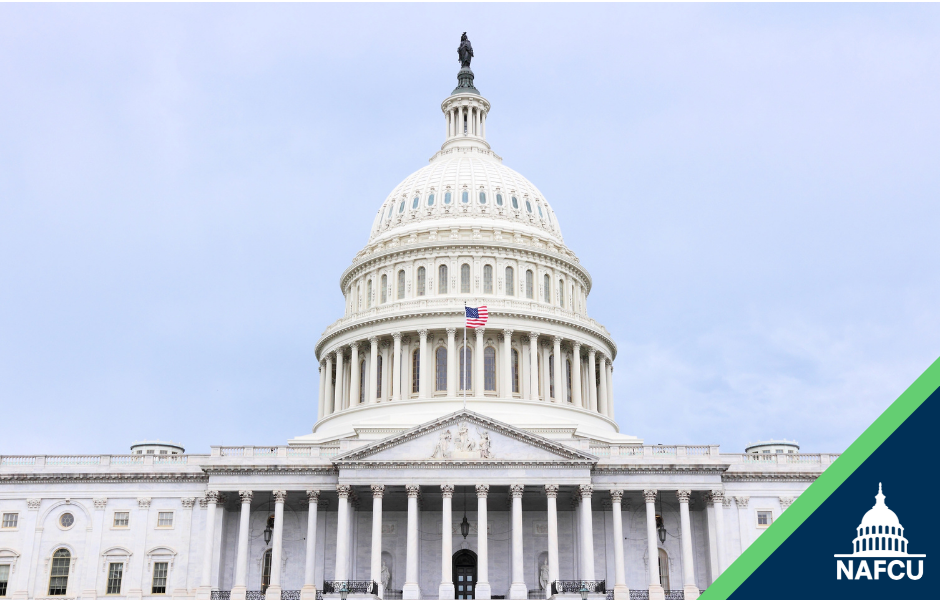 Following Wednesday's Senate Judiciary Committee hearing to discuss interchange fees, NAFCU President and CEO Dan Berger issued a response asking lawmakers who they're truly representing: American consumers or merchants?
"Rather than interfering with the efficient way credit cards work today, it's time to hold big-box retailers and e-commerce giants accountable for their failure to pass savings along to consumers that were promised under the failed Durbin Amendment," stated Berger. "With more than 70 percent of U.S. GDP dependent on consumer spending, credit unions understand that now more than ever we need to put Main Street businesses and families first and reject the merchants' call for new laws that would make basic banking services even more expensive for working-class Americans."
Ahead of the hearing, NAFCU along with other trades submitted a statement for the record strongly opposing interchange regulations. In the statement, the group expressed how government interference with debit interchange under section 1075 of the Dodd-Frank Act, also known as the 'Durbin amendment,' has harmed community financial institutions and consumers.
The groups called out merchants for misleading both Congress and American consumers by having promised to lower prices after the Durbin Amendment passed and falsely promising again that they will lower prices if Congress intervenes on credit card interchange.
"Our statement will be brief because our argument is simple: interchange is a fair and normal way to ensure that consumers pay as little as possible for payment services," wrote the groups. "On the other hand, the Durbin Amendment forces consumers to pay for costs merchants would otherwise cover. It should be repealed, not expanded."
Additionally, NAFCU member Quest Federal Credit Union CEO Matt Jennings shared the first-hand impact of the Durbin Amendment with the association, stating "The Durbin Amendment has greatly impacted our ability to continue to provide low-cost financial services for our members. The loss of revenue generated by lower interchange income causes our credit union to increase costs to members and hurts the elderly and members of lesser means that can least afford higher cost of services." Berger also wrote to the committee firmly expressing how the Durbin amendment has harmed community financial institutions and consumers. Berger also voiced NAFCU's strong opposition to any expansion of price controls and market manipulation related to credit interchange, through either antitrust or any related legislation.
As expected, Senate Judiciary Committee chairman Senator Dick Durbin, D-Ill., opened the hearing by addressing concerns with the "duopoly" of Visa and Mastercard and the need for merchants to have network options for each swipe or online transaction.  Durbin called for increased transparency and noted that we could reduce inflationary pressure by preventing unreasonable fees. 
However, throughout the hearing, card companies argued that current interchange payments are more competitive than ever with FinTechs in the industry, and Senator Thom Tillis, R-N.C., noted that interchange caps are likely not going to solve inflation.
NAFCU has strongly opposed efforts to employ arbitrary interchange price caps and routing restrictions under the Durbin Amendment, which according to Fed data has taken away $6 to $8 billion in revenue yearly from credit unions and banks. These caps are also one of the leading contributors to the decline in free checking accounts offered by banks and credit unions, according to a Government Accountability Office (GAO) study.
Watch the hearing and read the statement. NAFCU will continue to provide credit unions with updates on interchange regulation via NAFCU Today. Credit unions are also urged to weigh in with their Senators on this important topic via NAFCU's Grassroots Action Center.
Related Resources
---
Get daily updates.
Subscribe to NAFCU today.