April 12, 2021
Biden proposes boosting CDFI, SBA, FinCEN funding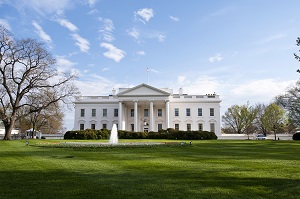 President Joe Biden Friday released his fiscal year 2022 discretionary funding request, which the administration indicated "outlines a strategy for reinvesting in the foundations of our country's resilience and strength." Of note for credit unions, the proposal would boost funding for the Small Business Administration (SBA) and Community Development Financial Institution (CDFI) Fund compared to the 2021 enacted levels.
CDFI Fund
The proposal provides $330 million to the Treasury's CDFI Fund – an increase of 22.2 percent from the 2021 enacted level (excluding coronavirus-related emergency funding). NAFCU had called for additional CDFI support during last year's funding negotiations. The NCUA's Community Development Revolving Loan Fund (CDRLF) was not included in the budget overview.
The CDFI funding is cited as supporting opportunities for minority-owned businesses, affordable housing development, and community revitalization projects.
NAFCU consistently advocates for full funding for the CDFI Fund as there are hundreds of CDFI-certified credit unions across the country that work to meet the needs of low-income, minority, and underserved communities. During a meeting earlier this year, NAFCU and member credit unions met with the NCUA on its new Advancing Communities through Credit, Education, Stability and Support (ACCESS) initiative and the value of CDFI designations. 
SBA
Biden is proposing $852 million for the SBA – a 9.4 percent increase from 2021's enacted level – in order to support underserved entrepreneurs, increase opportunities for Small Disadvantaged Businesses to receive federal contracts, encourage innovation, and provide access to capital to become more resilient to climate change.
FinCEN
Biden's proposed budget includes $191 million for the Financial Crimes Enforcement Network (FinCEN) as it works to implement the beneficial ownership information reporting provisions included in the Anti-Money Laundering Act (AMLA).
Housing
The budget request also includes several provisions to expand housing opportunities and reduce the racial wealth gap. Some of the funding would go toward supporting access to homeownership for underserved borrowers through the Federal Housing Administration's (FHA) mortgage insurance programs, as well as supporting coronavirus-related relief provided to homeowners facing financial hardships.
In addition, it proposes $800 million in new investments across Department of Housing and Urban Development (HUD) programs for rehabilitation and modernization to further climate resilience and energy efficiency – aimed at addressing climate change impacts, such as increasingly frequent and severe floods.
Explore the complete budget request here. NAFCU will continue to advocate for funding for agencies and programs that allow credit unions to meet members' needs and support their communities.
Related Resources
Business Lending
Blog Post
Business Lending
Blog Post
---
Get daily updates.
Subscribe to NAFCU today.