April 02, 2021
FinCEN starts rulemaking process for beneficial ownership reporting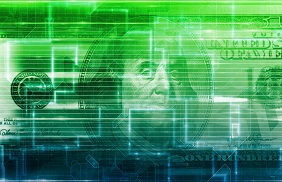 The Financial Crimes Enforcement Network (FinCEN) Thursday issued an advance notice of proposed rulemaking (ANPR) related to the implementation of the beneficial ownership information reporting provisions included in the Anti-Money Laundering Act (AMLA).
An article in NAFCU's newest BSA Blast details changes made by the AMLA, and the association also has a resource available to credit unions that breaks down key provisions of the act.
The AMLA, which was passed as part of the fiscal year 2021 National Defense Authorization Act, included NAFCU-sought language from the Corporate Transparency Act (CTA) to require corporations, limited liability companies, and similar entities to disclose their true beneficial ownership information to FinCEN to create a new nonpublic database.
FinCEN indicated that the "new reporting requirement will enhance the national security of the United States by making it more difficult for malign actors to exploit opaque legal structures to launder money, finance terrorism, proliferate weapons of mass destruction, traffic humans and drugs, and commit serious tax fraud and other crimes that harm the American people."
The ANPR seeks public input on procedures and standards for reporting companies to submit information to FinCEN, as well as feedback on FinCEN's maintenance and disclosure of beneficial ownership information subject to appropriate protocols.
Comments on the ANPR are due May 5. NAFCU will review the ANPR and provide credit unions with insights as it gathers member feedback to provide to FinCEN.
The law also requires FinCEN to revise existing financial institution customer due diligence regulations concerning beneficial ownership to take into account the new director reporting of beneficial ownership information. FinCEN will conduct a separate rulemaking process related to this issue.
Related Resources
---
Get daily updates.
Subscribe to NAFCU today.