February 07, 2019
CFPB proposes ATR removal, delay to payday rule; NAFCU calls for expanded safe harbor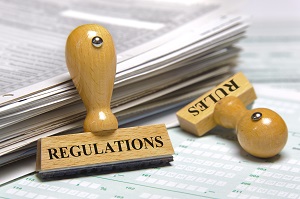 The CFPB has issued a proposal to remove mandatory underwriting requirements – including ability-to-repay (ATR) provisions – from its 2017 payday lending rule; it will be open for a 90-day comment period. Another proposal would delay the rule's implementation date by 15 months, to Nov. 19, 2020; this proposal has a 30-day comment period.
"We are pleased that the CFPB is going to delay the payday rule for further consideration. NAFCU supports the removal of problematic ability to repay portions of the rule, but we also want to ensure that, going forward, the egregious practices of certain payday lenders are addressed," said NAFCU President and CEO Dan Berger. "Credit unions provide many forms of small-dollar loans and other affordable products to their members, and NAFCU urges all consumers to consider a credit union for their financial needs."
Berger's response has received national coverage in Reuters, the Washington Examiner and Housing Wire.
While the final payday rule addressed many concerns raised by NAFCU to ensure credit unions' ability to meet consumers' needs for short-term, small-dollar loans, the association has asked the bureau to expand the rule's safe harbor as the NCUA seeks to enhance its payday alternative loans (PALS) program. NAFCU told the bureau that by ensuring all future PALs program will fall under the bureau's alternative loan exemption, credit unions will by more likely to adopt PALs programs.
NAFCU in October reiterated its recommendation to expand the safe harbor during a conversation with bureau staff and will do so again during the comment period on these proposals. The bureau has indicated it will examine other issues raised related to the payday rule and issue separate rulemakings if warranted.
The payday rule had been set to take effect in August; however, a lawsuit was brought against the bureau in federal court in Texas to prevent enforcement of the payday lending rule. The court ultimately granted a stay of the rule's compliance date following the bureau's announcement of a pending proposal.
Related Resources
---
Get daily updates.
Subscribe to NAFCU today.