October 24, 2018
NAFCU, bureau talk payday lending today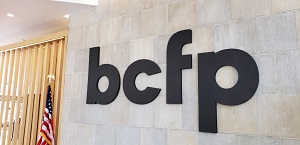 NAFCU today will discuss with the Bureau of Consumer Financial Protection (previously the CFPB) credit unions' payday lending concerns and the NCUA's efforts to expand its payday alternative loans (PALs) programs.
NAFCU Senior Counsel for Research and Policy Andrew Morris and Regulatory Affairs Counsel Kaley Schafer will participate in today's discussion.
As the NCUA looks to expand its payday alternative loans (PALs) programs, NAFCU has recommended the bureau provide a safe harbor to all credit unions' PALs products. NAFCU has told the bureau that by ensuring all future PALs program will fall under the bureau's alternative loan exemption, credit unions will by more likely to adopt PALs programs.
The association has also asked that the bureau consider using its exemption authority to grant relief to state-chartered credit unions whose short-term, small-dollar loans don't explicitly fall under the bureau's payday lending exemptions.
In its fall rulemaking agenda released last week, the bureau indicated that it will issue a proposed rule in early 2019 to address concerns with its 2017 payday lending rule. The rule is currently set to take effect August 2019, but is facing legal challenges.