January 16, 2019
CFPB signals ATR changes under payday rule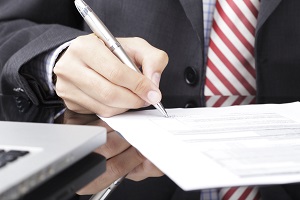 An article from American Banker suggests that the Bureau of Consumer Financial Protection will likely remove ability-to-repay (ATR) provisions from its 2017 payday lending rule. The bureau, in its fall rulemaking agenda, said that it would issue a proposed rulemaking early this year to revisit certain provisions of the rule.
While the bureau has not formally issued the proposed rulemaking, the article says it could be "within days or weeks."
In addition to addressing ATR provisions, the proposed rulemaking is expected to change the compliance date. The American Banker article also indicates the proposal will remove limits on repeat reborrowings by a single consumer.
The payday rule had been set to take effect in August; however, a lawsuit was brought against the bureau in federal court in Texas to prevent enforcement of the payday lending rule. The court ultimately granted a stay of the rule's compliance date following the bureau's announcement of a pending proposal.
While the final payday rule addressed many concerns raised by NAFCU to ensure credit unions' ability to meet consumers' needs for short-term, small-dollar loans, the association has asked the bureau to expand the rule's safe harbor as the NCUA seeks to enhance its payday alternative loans (PALS) program. NAFCU told the bureau that by ensuring all future PALs program will fall under the bureau's alternative loan exemption, credit unions will by more likely to adopt PALs programs.
NAFCU in October also reiterated its recommendation to expand the safe harbor during a conversation with bureau staff.
Related Resources
---
Get daily updates.
Subscribe to NAFCU today.