November 09, 2018
Court stays bureau's payday rule effective date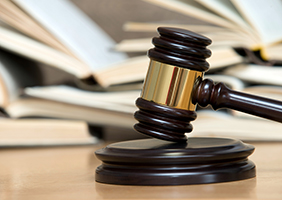 This week, a federal court in Texas granted a stay of the Bureau of Consumer Financial Protection's (previously the CFPB) payday lending rule compliance date, which had been set to take effect August 2019. In September, the Community Financial Services Association of America (CFSA) filed a motion for preliminary injunction to prevent the bureau from enforcing the rule.
The U.S. District Court for the Western District of Texas reversed course on its own initiative following the bureau's announcement that it would issue a proposed rulemaking in January to revisit certain provisions of the rule. The court did not specify a termination date for the stay of the compliance date.
The bureau's anticipated rulemaking would propose changes to the ability to repay provision, as well as the compliance date.
The bureau has previously indicated a willingness to revisit and reconsider the rule. Bureau Acting Director Mick Mulvaney was denied a request by a district judge to halt the rule's effective date in June.
While the final payday rule addressed many concerns raised by NAFCU to ensure credit unions' ability to meet consumers' needs for short-term, small-dollar loans, the association has asked the bureau to expand the rule's safe harbor as the NCUA seeks to enhance its payday alternative loans (PALS) program. NAFCU told the bureau that by ensuring all future PALs program will fall under the bureau's alternative loan exemption, credit unions will by more likely to adopt PALs programs.
NAFCU last month reiterated its recommendation to expand the safe harbor during a conversation with bureau staff.
Related Resources
---
Get daily updates.
Subscribe to NAFCU today.