March 11, 2021
COVID credit risk focus of upcoming NCUA webinar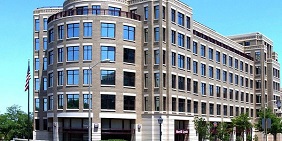 The NCUA will host a webinar March 24 to help credit unions monitor and identify areas of credit risk resulting from the coronavirus pandemic. The agency's 2021 supervisory priorities include credit risk management and how credit unions are working with members impacted by the coronavirus pandemic while maintaining proper oversight of lending activities and compliance requirements.
During the March 24 webinar, the NCUA will review:
credit markets' status;
current federal regulations;
what NCUA examiners look for;
suggestions on reporting risk to a credit union's management and board; and
advice for proactively managing credit risks.
Registration is available here; questions can be submitted in advance via email or asked during the presentation.
In a recent Compliance Monitor, NAFCU Regulatory Compliance Counsel Janice Ringler detailed what the NCUA's supervisory priorities mean for credit unions. On credit risk management, Ringler noted that examiners will "focus on underwriting standards and credit risk management procedures that were adjust to address the financial hardship caused by the COVID-19 pandemic."
"This includes loan workout strategies, risk-management practices, reporting and tracking, and new strategies and programs to provide assistance to members. NCUA will also review a credit union's evaluation of the risks and impacts the credit union's COVID-19 response will have on the credit union's capital position and financial stability," she wrote.
Ringler also provided lists of NCUA and NAFCU resources on credit risk issues.
Related Resources
NCUA , Examination & Enforcement
Blog Post
NCUA , Examination & Enforcement
Blog Post
Examination & Enforcement
Blog Post
---
Get daily updates.
Subscribe to NAFCU today.