January 19, 2021
NCUA releases 2021 supervisory priorities, pauses CECL examinations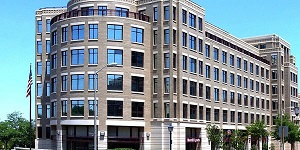 The NCUA released its 2021 supervisory priorities, with several items remaining from last year's initial and revised priorities. Of note, due to the ongoing coronavirus pandemic and the Financial Accounting Standards Board's (FASB) additional delay of current expected credit loss (CECL) standard compliance, "NCUA examiners will not be assessing credit unions' efforts to transition to the CECL standard until further notice."
The CECL standard isn't set to take effect for credit unions until 2023 and lawmakers and others have cited concerns about the standard's implementation hindering recovery efforts. NAFCU has consistently urged FASB to exempt credit unions from the standard due to their unique structure, and has worked closely with the NCUA to reduce CECL's burden on the industry. NCUA Chairman Rodney Hood has backed NAFCU's call for a CECL exemption and the NCUA in October proposed a rule to create a three-year phase-in of the day-one adverse impacts of CECL on federally-insured credit unions' net worth ratio.
While examiners won't assess CECL transition efforts, they will evaluate the adequacy of credit unions' allowance for loan and lease losses (ALLL) by reviewing:
ALLL policies and procedures;
documentation of ALLL reserving methodology, including modeling assumptions and qualitative factor adjustments;
adherence to generally accepted account principles (GAAP); and
independent reviews of credit union reserving methodology and documentation practices by the Supervisory Committee or by an internal or external auditor.
Other supervisory priorities for 2021 include:
Bank Secrecy Act, noting continued coordination with other banking regulators and law enforcement to improve related filings and compliance programs;
credit risk management and how credit unions are working with members impacted by the coronavirus pandemic while maintaining proper oversight of lending activities and compliance requirements;
CARES Act provisions, including related to troubled debt restructurings, credit reporting, forbearances, and more;
information and data security;
LIBOR transition;
liquidity risk as credit unions may see an increase in the volatility of share balances, loan demand, and loan losses amid the pandemic;
serving hemp-related businesses; and
consumer financial protection, with a focus on fair lending areas related to the coronavirus pandemic, as well as priorities specific to each credit union.
In addition, the NCUA provided an update on its transition to the Modern Examination and Risk Identification Tool (MERIT) – which will replace AIRES – indicating it still plans to have MERIT fully implemented by the second half of 2021.
NAFCU's Compliance Team will continue review the supervisory priorities and provide credit unions with additional insights in Friday's Compliance Blog.
Related Resources
Consumer Lending Examination & Enforcement BSA
Blog Post
Examination & Enforcement
Blog Post
CFPB , Examination & Enforcement
Blog Post
CFPB , Examination & Enforcement
Blog Post
---
Get daily updates.
Subscribe to NAFCU today.