July 29, 2022
Durbin, Marshall introduce NAFCU-opposed interchange legislation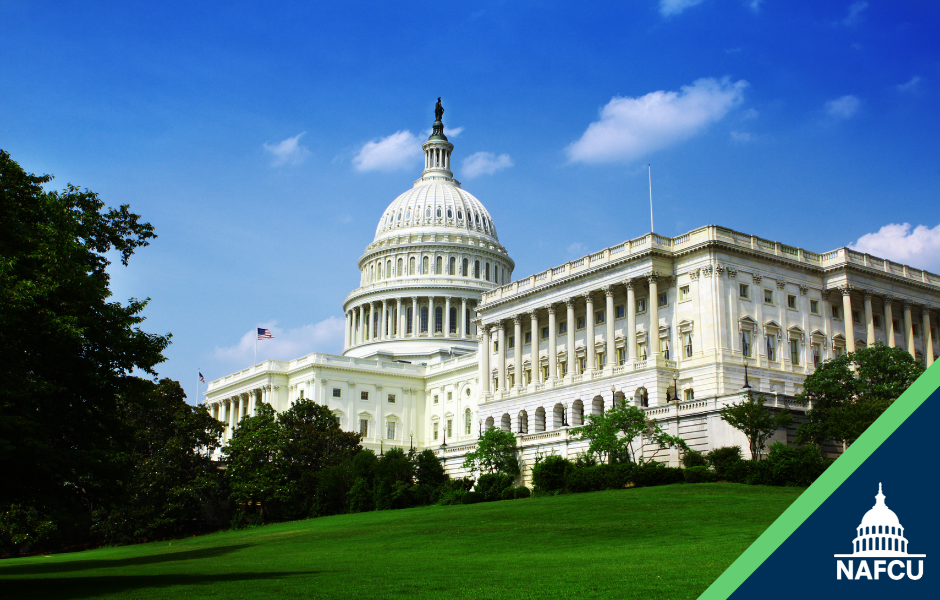 Thursday, Senators Dick Durbin, D-Ill., and Roger Marshall, R-Kansas, introduced legislation to expand the "Durbin Amendment," which was enacted in 2010 as part of the Dodd-Frank Act. The NAFCU-opposed legislation, the Credit Card Competition Act of 2022, aims to expand interchange price controls by creating a new credit card routing mandate, which would be a direct detriment to credit unions and their members.
The new legislation essentially imposes a back-door price control on credit card interchange fees. While the bill seeks to limit these new requirements to only institutions over $100 billion in assets, the history of the failed exemption in the Durbin Amendment has shown that these price controls will negatively impact all institutions. 
"NAFCU fervently opposes Senators Durbin and Marshall's Credit Card Competition Act, which only stands to line the pockets of big box retailers at the expense of consumers trying to make ends meet. This unsound legislation fails to recognize the existing, robust competition within the payments network," said NAFCU President and CEO Dan Berger.
"With no modicum of consideration to the overwhelming risk from untested networks, loss of safe and affordable banking products, and higher credit cost it would pass on to consumers and financial institutions, it's plain to see this bill is just bad policy all around. NAFCU and its members will work hard to stop this legislation in its tracks," added Berger.
Additionally, NAFCU joined nine trade associations representing the financial services industry to oppose the legislation's routing mandates that would fall disproportionately on card issuing credit unions and community banks. "The proposed legislation is a clear attempt to secure yet another windfall for the largest multinational retailers and e-commerce giants at the expense of the security of the payments ecosystem and the financial health of everyday Americans," stated the groups.
"Consumers will pay the price, while many small issuers will be forced to exit the credit card business altogether. Senators Marshall and Durbin should not reengineer the entire payments system just to benefit a small group of the largest retailers while causing smaller financial institutions and their customers to suffer," concluded the groups.
The best messenger with policy makers in Washington is the credit union who is out there every day trying to meet the needs of their members. We encourage you to share a statement here that NAFCU can publicly use with media, members of Congress and others to oppose this legislation.
Related Resources
---
Get daily updates.
Subscribe to NAFCU today.