May 23, 2019
Faster payments, debt collection on CUAC agenda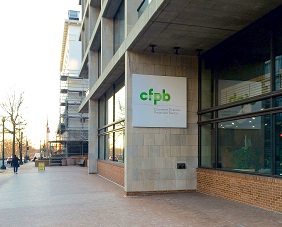 The CFPB's Credit Union Advisory Council (CUAC) and other advisory boards will meet June 5-6 to discuss various issues affecting the industry, including faster payments and the bureau's proposed rulemaking related to third-party debt collectors.
On June 5, the advisory councils will meet separately. CUAC will discuss faster payments, the bureau's request for information (RFI) on remittances and initiatives to increase consumers' savings. Learn more about the meetings and register to attend here.
NAFCU works hard to ensure credit unions' perspective on a safer, faster payments system is considered as the Federal Reserve and other stakeholders work on the issue. The association and member credit unions have discussed the issue with Federal Reserve Bank presidents.
Additional information on the remittance RFI can be found in NAFCU's Regulatory Alert, through which member credit unions can submit feedback until June 12.
On June 6, the advisory councils will jointly meet and discuss the debt collection proposal, the bureau's efforts to educate consumers on financial issues and trends in the mortgage market. Learn more about the joint sessions and register to attend here.
NAFCU has urged the bureau to exempt credit unions from any rules related to first- and third-party debt collection, as credit unions are not the bad actors in this space. Any rulemakings could have a negative impact on the credit union industry and would make it more difficult for credit unions to offer affordable, high quality products to their members. The association will soon release a Regulatory Alert to gather credit unions' feedback on the bureau's proposal.
In March, the bureau renewed CUAC's charter and opened applications for new council members. The application process closed May 5; the bureau has not yet announced new members.
Related Resources
---
Get daily updates.
Subscribe to NAFCU today.