March 18, 2021
FCC takes actions against robocallers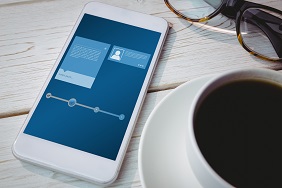 Federal Communications Commission (FCC) Acting Chairwoman Jessica Rosenworcel outlined several efforts to combat illegal and unwanted robocalls during its open meeting Wednesday. NAFCU has actively worked with the FCC on efforts to modernize the Telephone Consumer Protection Act (TCPA) for many years to ensure credit unions aren't hindered from contacting their members as the commission works to target bad actors.
Rosenworcel's anti-robocall actions include:
issuing a $225 million fine to Texas telemarketers – the FCC's largest fine in history – for illegally spoofing roughly 1 billion robocalls in an attempt to sell short-term, limited-duration health insurance plans;
delivering cease-and-desist letters to six voice providers that have consistently violated FCC guidelines on the use of autodialed and prerecorded voice message calls with infractions spanning COVID-19 scams, imposter IRS and Social Security Administration calls, credit card fraud, and more;
launching a Robocall Response Team, which is a group of 51 FCC staffers across six bureaus and offices tasked with coordinating and implementing the commission's anti-robocall efforts; and
working to renew partnerships to combat robocalls with the Federal Trade Commission, Department of Justice, and the National Association of State Attorneys General.
Read more details about the FCC's actions here.
NAFCU and other trade groups met with staff from Rosenworcel's office earlier this year to discuss the commission's order codifying exemptions to the TCPA, and the commission subsequently postponed indefinitely a portion of the order the groups had raised concerns about. The FCC also made NAFCU-sought changes to its fourth report and order regarding robocalls published at the end of last year.
The association is also monitoring the Supreme Court for its decision in a lawsuit challenging the definition of an automatic telephone dialing system (ATDS, or autodialer), which is expected soon.
NAFCU, in its advocacy with the FCC, has argued that devices should only be considered an ATDS if "it has the capacity to dial numbers without human intervention." If equipment is not being used as an ATDS, it should not be subject to the TCPA's authority. The association joined with several other organizations to file an amicus brief with the Supreme Court in September 2020 arguing against a broad interpretation of an autodialer.
NAFCU will continue to work with the FCC in its efforts to target bad robocalls and ensure credit unions can contact their members regarding important, time-sensitive information, without fear of frivolous litigation.
Related Resources
---
Get daily updates.
Subscribe to NAFCU today.