December 20, 2018
FDIC, echoing NAFCU, clarifies Volcker rule requirements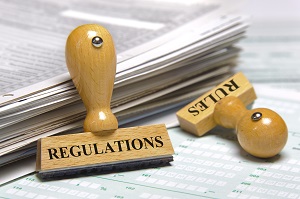 FDIC Board Member Martin Gruenberg this week made clear that relief language in S. 2155 regarding the Volcker rule is intended for community banks – not all banks regardless of asset size as some have argued. Gruenberg's conclusion on the intent of the language supports NAFCU's view, which was shared with the FDIC and other bank regulators earlier this month.
"There has been some discussion that the new statute can be read in a way that would allow any bank, regardless of asset size, to be exempt from the Volcker Rule if its trading assets and liabilities are five percent or less of its total consolidated assets … This was not the intent of the new statute as I understand it … I believe it is clear that this statutory exemption … appl[ies] only to banking organizations with $10 billion or less in total consolidated assets and that the limitation on trading assets and liabilities is an additional limitation placed on this defined group of banking organizations," Gruenberg said.
In a letter to the OCC, FDIC, Federal Reserve, Commodities Futures Trading Commission, and Securities and Exchange Commission, NAFCU Executive Vice President of Government Affairs and General Counsel Carrie Hunt gave a similar explanation to the intent of this portion of S. 2155. She further noted that the Volcker rule is a "critical reform that emerged from the financial crisis which addresses, among other things, the riskiest of all investment behaviors – investing in private equity or hedge funds using a bank's own accounts for the bank's own benefit."
NAFCU has also urged banking regulators to withdraw a proposed rulemaking that would loosen Volcker rule requirements on big banks, arguing that doing so could undermine financial stability.
In September, NAFCU released a white paper calling for members of Congress to discuss creating a modernized Glass-Steagall Act in order to protect consumers from banks that are too big to fail. The association is supportive of reform efforts that allow credit unions and other financial institutions to compete without putting consumers at risk.
Related Resources
---
Get daily updates.
Subscribe to NAFCU today.