November 20, 2019
FHFA to re-propose capital rule for GSEs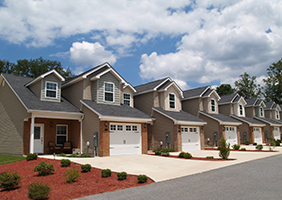 The Federal Housing Finance Agency (FHFA) announced Tuesday that it will re-propose its rule – likely sometime next year – to set capital requirements for the government-sponsored enterprises (GSEs), Fannie Mae and Freddie Mac. FHFA Director Dr. Mark Calabria indicated that this was a possibility while at NAFCU's Congressional Caucus in September.
"The 2018 Capital Rule was proposed before FHFA began the process of retaining capital at the Enterprises as a first step toward ending the conservatorships," Calabria said in a release. "In fairness to all interested parties, the comments submitted during the previous rulemaking were submitted under a different set of assumptions about the future of the Enterprises. During the process of the rulemaking, important issues were identified that will be addressed in the re-proposal."
NAFCU, commenting on the original proposal, offered its general support but recommended the FHFA allow the GSEs to submit capital restoration plans as allowed under the Housing and Economic Recovery Act – a provision that makes clear Congress envisioned a path to remove the GSEs from conservatorship. The association also believes that restoration plans shouldn't be approved until Congress has agreed to codify certain safeguards.
In September, the Treasury Department and Department of Housing and Urban Development released housing finance reform plans, which gave the FHFA more discretion on regulatory capital requirements for the GSEs. The following month, the Treasury and FHFA announced the GSEs would be allowed to retain more than their current $3 billion in capital: $25 billion for Fannie Mae and $20 billion for Freddie Mac. The FHFA also recently released a strategic plan that provides a framework for how the agency will prepare the GSEs to be released from conservatorship.
While testifying before the House Financial Services Committee last month, Calabria described the GSEs' capital rule as "the most important rulemaking" he will make while at the FHFA and reiterated his position from NAFCU's Caucus that it might need to be re-proposed if changes did not align with the public comments received. Calabria also warned that the GSEs' current condition would cause them to "fail in a downturn."
NAFCU will continue to engage with the FHFA, Congress, and other stakeholders to ensure credit unions' concerns are addressed in any final housing finance reform efforts.
Related Resources
---
Get daily updates.
Subscribe to NAFCU today.