September 18, 2020
FinCEN moves to strengthen AML programs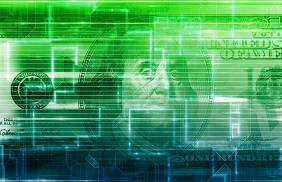 The Financial Crimes Enforcement Network (FinCEN) this week issued two notices related to anti-money laundering (AML) programs: One is a final rule to remove an AML program exemption for certain banks that lack a federal function regulator, and the other is an advance notice of proposed rulemaking (ANPRM) to gather public feedback on potential improvements to AML programs.
Yesterday, the agency published an ANPRM seeking comments on potential regulatory amendments under the Bank Secrecy Act (BSA). FinCEN noted the proposals "are intended to provide financial institutions greater flexibility in the allocation of resources and greater alignment of priorities across industry and government, resulting in the enhanced effectiveness and efficiency of [AML] programs."
Comments on the proposals under consideration are due Nov. 16.
The final rule published Tuesday covers private banks, non-federally insured credit unions, and trust companies. It requires these entities to establish minimum AML program standards, regardless of whether they are subject to federal regulation and oversight. This includes the establishment and implementation of AML programs, and customer identification programs and beneficial ownership requirements.
The final rule becomes effective Nov. 16, with compliance required March 15, 2021.
FinCEN Deputy Directory Michael Mosier spoke at NAFCU's Virtual Congressional Caucus this week to share updates on the agency's BSA enforcement efforts and COVID-19 fraud trends.
BSA/AML reform is one of NAFCU's advocacy priorities for 2020, and the association has urged Congress to enact BSA/AML legislation to reduce regulatory burdens, including those related to suspicious activity report (SAR) and currency transaction report (CTR) filings.
BSA/AML compliance is also one of the NCUA's 2020 supervisory priorities; the agency Thursday issued an exemption for certain loans made by credit unions from customer identification program requirements.
Related Resources
---
Get daily updates.
Subscribe to NAFCU today.