September 18, 2020
NCUA flags pending NCUSIF invoices, offers appraisal, CIP relief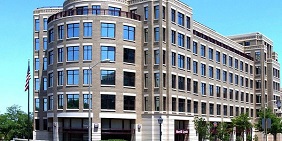 The NCUA Board took action Thursday to provide credit unions with some relief under real estate appraisal requirements, as well as Bank Secrecy Act (BSA) customer identification program (CIP) requirements. In addition, as the industry has seen strong share growth through the first half of 2020, the agency will soon be sending National Credit Union Share Insurance Fund (NCUSIF) invoices to more than 2,000 credit unions.
NCUSIF Briefing
The board received a quarterly report on the NCUSIF, which revealed that credit unions have seen share growth of almost 13 percent through the first six months of 2020, causing the NCUSIF's equity ratio to fall to 1.22 percent. If the equity ratio falls below 1.2 percent, which Board Members Todd Harper and J. Mark McWatters indicated might happen as the coronavirus pandemic continues to impact the economy, the NCUA is statutorily obligated to establish a restoration plan and could potentially assess a premium charge to restore the NCUSIF.
Later this month, the NCUSIF will invoice – for a net of $1.5 billion – credit unions with over $50 million in assets to maintain their 1 percent capital deposit in the NCUSIF. While 2,342 credit unions are expected to be invoiced based on their share growth, only 42 institutions will receive refunds from the NCUSIF.
NAFCU supports a strong NCUSIF and will work with the NCUA to ensure transparency as it evaluates options to preserve the safety and soundness of the industry.
Final Rule, Real Estate Appraisals
During its April meeting, the board approved an interim final rule allowing credit unions to defer the requirement to obtain an appraisal or written evaluation for up to 120 days following the closing of certain residential and commercial real estate transactions. The final rule passed Thursday confirms this deferral through Dec. 31, 2020.
NAFCU has previously offered recommendations for the NCUA to further support appraisal relief, including urging the agency to extend the expiration date of the interim final rule to the first quarter of 2021 and acknowledge credit unions' good faith efforts to comply if they take advantage of the deferment period.
BSA CIP Interagency Order
The NCUA Board Thursday also approved an interagency order to grant an exemption from CIP requirements certain loans extended by credit unions to members to facilitate purchases of property and casualty insurance policies, referred to as premium finance loans.
The NCUA and other federal banking regulators last month issued an interagency statement to update their existing guidance on enforcement of required BSA/anti-money laundering (AML) obligations. 
BSA/AML compliance is one of the NCUA's 2020 supervisory priorities, and reforms to this regime are among NAFCU's advocacy priorities. The association has urged Congress to enact BSA/AML legislation to reduce regulatory burdens, including those related to suspicious activity report (SAR) and currency transaction report (CTR) filings.
Exams Update
Also during Thursday's meeting, the board received an update on the agency's move to the Modern Examination and Risk Identification Tool (MERIT). As the agency revised its 2020 supervisory priorities in July to account for the coronavirus pandemic, it indicated MERIT would be slightly delayed and fully rolled out in the second half of 2021 rather than later this year.
NAFCU supports the NCUA's exam modernization efforts. As the agency considers moving toward a more virtual exam, NAFCU has encouraged the agency to prioritize consistency and transparency in the exam process. NAFCU also has a complimentary webinar available on-demand reviewing the transition to MERIT and a virtual exam program.
Related Resources
---
Get daily updates.
Subscribe to NAFCU today.