August 28, 2019
Housing finance reform, fintech among top HFSC fall priorities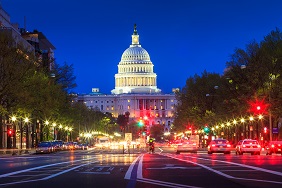 Chairwoman Maxine Waters, D-Calif., late last week, announced the House Financial Services Committee's fall 2019 priorities, indicating that the committee will "continue its work to ensure fairness, competition, and transparency."
Included in the committee's priorities are hearings examining the state of minority depository institutions, reviewing stock buybacks, and analyzing innovations in loan instruments. The committee also plans to review housing finance reform and the Federal Housing Administration.
The White House, in conjunction with the FHFA and the Treasury Department, is expected to release a final plan to reform the government-sponsored enterprises after Labor Day. NAFCU will continue to push for equal access to the housing market for credit unions and emphasize the role credit unions play in ensuring the safety and soundness of the nation's housing market.
The committee plans to "encourage and regulate innovation" through the use of its two task forces - one on fintech and one on artificial intelligence -  exploring data privacy, the use of artificial intelligence in financial services, and the evolution of payments and cash.
NAFCU acknowledges the benefits of fintech and continues to advocate for a flexible regulatory framework that does not limit innovation but ensures a level playing field for all who participate. Earlier this year, NAFCU's Vice President of Legislative Affairs Brad Thaler  reiterated the association's concerns that, despite its opportunities, fintech "can also present new threats and challenges as entities emerge in an environment that can be unregulated or underregulated," in a letter to the committee.
The committee will also hear from top government officials and regulators, including Treasury Secretary Steven Mnuchin, CFPB Director Kathy Kraninger, FHFA Director Dr. Mark Calabria, and Federal Reserve Vice Chairman Randal Quarles.
Stay tuned for updates. NAFCU's Legislative Affairs team remains engaged as lawmakers return from August recess next month and will monitor hearings as they are held.
Related Resources
---
Get daily updates.
Subscribe to NAFCU today.