August 23, 2019
GSE reform plan expected soon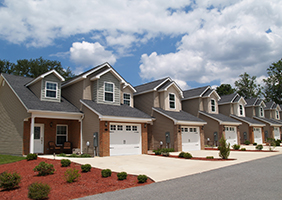 The Treasury Department has submitted to the White House its proposal to reform government-sponsored enterprises (GSEs) Fannie Mae and Freddie Mac, according to news reports, with the final plan expected to be released after Labor Day. Federal Housing Finance Agency (FHFA) Director Mark Calabria, who worked with Treasury on its plan, is set to provide an update on housing issues at NAFCU's Congressional Caucus Sept. 11.
NAFCU has worked closely with Calabria, and a number of NAFCU's housing finance reform principles were included in the FHFA's most recent annual Report to Congress. During a meeting in June, Calabria reiterated the need to ensure fair pricing and equal access to lenders of all size.
In March, President Donald Trump issued a presidential memorandum initiating reforms to the housing finance system. The memo included specific instructions to guide the Treasury's and Department of Housing and Urban Development's reform efforts.
Previous reports on the reform plan indicated that the GSEs will be released from conservatorship and allowed to rebuild capital. NAFCU is supportive of allowing the GSEs to rebuild capital, but recommends the Federal Housing Finance Agency allow the GSEs to submit capital restoration plans as allowed under the Housing and Economic Recovery Act – a provision that makes clear Congress envisioned a path to remove the GSEs from conservatorship. The association also believes that restoration plans shouldn't be approved until Congress has agreed to codify certain safeguards.
The FHFA is currently working to address a number of other housing issues. It recently finalized a rule – with a NAFCU-sought change – to evaluate new credit scoring models for use by the GSEs (read more in NAFCU's Final Regulation). It is also expected to finalize its capital requirements proposal soon (read NAFCU's position).
Related Resources
---
Get daily updates.
Subscribe to NAFCU today.