June 04, 2019
NAFCU at CFPB on TCPA, debt collection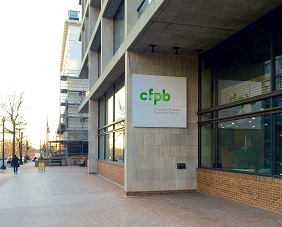 NAFCU met at the CFPB Monday to discuss issues related to the Telephone Consumer Protection Act (TCPA). The association has stressed the need for clarity under the law to ensure credit unions can contact their members without fear of breaking the law.
NAFCU Director of Regulatory Affairs Ann Kossachev and Regulatory Affairs Counsel Mahlet Makonnen attended the meeting at the bureau, which also included a coalition of other trades.
As part of the discussion, the groups discussed how debt collection efforts are affected by the TCPA. The bureau is currently considering a proposed rulemaking related to third-party debt collection, which would place limits on the frequency debt collectors could contact consumers for debts owed. Member credit unions can provide feedback to NAFCU on the proposal here.
There are a number of efforts currently underway related to the TCPA: The Federal Communications Commission (FCC) this week is considering a declaratory ruling related to robocalls and the Senate recently passed a bill that would enhance the FCC's enforcement authority over TCPA violations.
Related Resources
---
Get daily updates.
Subscribe to NAFCU today.