October 03, 2018
NAFCU to FCC: Clear up TCPA uncertainty for CUs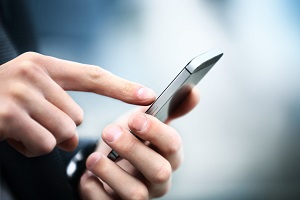 NAFCU asked the Federal Communications Commission (FCC) to clear up confusion surrounding the definition of an automatic telephone dialing system (ATDS) in light of recent court decisions so credit unions can contact their members without fear of inadvertently breaking the law.
The association's call for action and rulemaking was sent Tuesday to FCC Chairman Ajit Pai, whom NAFCU President and CEO Dan Berger met with in May to discuss the commission's approach to Telephone Consumer Protection Act (TCPA) rulemakings. The letter was also sent to Commissioners Michael O'Rielly, Brendan Carr, and Jessica Rosenworcel.
NAFCU's letter, sent by Executive Vice President of Government Affairs and General Counsel Carrie Hunt, explains that the FCC's 2015 order "created an environment that produced absurd results and lined the pockets of plaintiffs' attorneys seeking to take advantage of a vague statute and the Commission's expansive interpretation."
NAFCU has called for the FCC to take a narrower approach to defining an ATDS that only includes equipment currently capable of dialing numbers without human intervention.
In Tuesday's letter, Hunt details several recent court cases that have led to confusion over the current status of TCPA rules.
In March, the U.S. Court of Appeals for the D.C. Circuit invalidated the FCC's definition of autodialer and rejected the commission's interpretation of when a caller violates the TCPA by calling a reassigned number. Since then, the Second and Third Circuit Courts have adopted a narrower definition of the FCC's order. However, last month, the U.S. Court of Appeals for the Ninth Circuit expanded the definition of an autodialer, keeping it in line with the definition adopted by the FCC.
"NAFCU's credit union members in states in the Ninth Circuit are now even more uncertain as to what constitutes an autodialer and whether their lawful and legitimate communications with members may expose them to TCPA liability," Hunt wrote. "As such, a mandate from the FCC is now necessary to establish uniformity and reduce confusion. NAFCU requests the FCC take the lead in defining an ATDS and clarifying other issues left open after the D.C. Circuit's decision."
She also urged the FCC to reverse its "any reasonable means" standard for revocation of consent, which the D.C. Circuit left intact, so "credit unions are no longer exposed to endless liability and can provide their members with a reasonable, uniform method for revocation of consent."
Currently, the FCC is reviewing stakeholder feedback on its request for comments on various TCPA issues, including the definition of autodialer.
An update on this issue is also provided by NAFCU's compliance team today in a post on the Compliance Blog.
Related Resources
---
Get daily updates.
Subscribe to NAFCU today.