December 11, 2019
NAFCU meets with CFPB on innovation policies, upcoming rules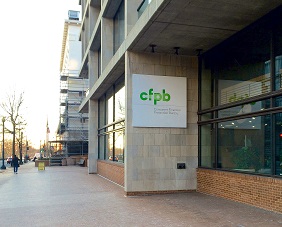 Members of NAFCU's Government Affairs team met recently with CFPB leaders to discuss the bureau's ongoing rulemaking efforts and innovation policies to share credit unions' perspectives on the issues.
Last week, NAFCU Executive Vice President of Government Affairs and General Counsel Carrie Hunt and Director of Regulatory Affairs Ann Kossachev met with CFPB Deputy Director Brian Johnson to discuss the bureau's fall rulemaking agenda, which includes:
unfair deceptive, or abuse acts or practices (UDAAP);

small business data collection;

debt collection;

payday lending;

remittances; and

Home Mortgage Disclosure Act (HMDA).
In addition, NAFCU shared with Johnson its concerns related to the possible expiration of the temporary government-sponsored enterprises (GSEs) qualified mortgage (QM) patch (or GSE) patch. NAFCU has highlighted for the bureau the benefits of the GSE patch in providing credit unions with the ability to sell their loans into the secondary market – generating "vital" liquidity enabling credit unions to make more loans to their members, especially those of low- or moderate-income – and urged the bureau to make the GSE patch permanent or extend it in addition to adoption viable alternatives.
Yesterday, Kossachev, NAFCU Senior Counsel for Research and Policy Andrew Morris, and Senior Regulatory Compliance Counsel Jennifer Aguilar met with CFPB Office of Innovation Director Paul Watkins and other bureau staff to discuss the bureau's trial disclosure policy and compliance assistance sandbox, which are intended to promote innovation and facilitate compliance at financial institutions. 
NAFCU also shared credit unions' concerns about how to handle unauthorized use claims where a mobile payment app was used to facilitate the transaction. The association has a recent NAFCU Compliance Blog post on the issue to clarify Regulation E error resolution responsibilities.
NAFCU will remain engaged with the CFPB on these issues to obtain regulatory relief for credit unions.
Related Resources
---
Get daily updates.
Subscribe to NAFCU today.