September 11, 2020
NAFCU: More details needed to encourage CU adoption of FedNow Service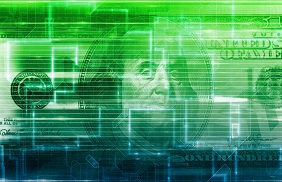 In response to the Federal Reserve's recent update on the FedNow Service, NAFCU Senior Counsel for Research and Policy Andrew Morris Thursday shared credit unions' feedback with the board. Since the announcement of the program, NAFCU has continuously worked with member credit unions to understand what they would like out of the system.
In the update, the Fed indicated that the program will be launched in phases with a target release date of 2023 or 2024; however, NAFCU member credit unions have noted that its future availability has positively affected plans for faster payment adoption.
"To sustain credit union interest and ensure that FedNow remains accessible to smaller, community institutions, the Board should aim to provide additional clarity regarding certain statements in the service announcement that could significantly influence internal conversations regarding the suitability of FedNow as a platform for sending or receiving real time payments," wrote Morris.
Morris reiterated the association's overall support of the program and several aspects of its planned launch as detailed in the service announcement, including the board's:
decision to prioritize the development of liquidity management and fraud prevention tools, as well as request for payment functionality as day-one features; and

commitment to conform the service's technical specifications to widely accepted industry standards in efforts to remove barriers to interoperability.
Morris also urged the board to provide specific pricing information "well in advance" of launching FedNow, noting that waiting until the launch could "delay cost recovery efforts and frustrate the Board's ultimate objective of providing real time payments to as many consumers as possible, including those in rural or underserved communities."
Additionally, Morris asked the board to clarify its rationale behind the revealed limits of the liquidity management tool and encouraged the board to make fraud prevention tools available to all users of Fed services.
NAFCU has previously shared with the Fed ways in which credit unions and their members would benefit from affordable faster payments capabilities as it encouraged an accelerated launch, and the association's Cybersecurity and Payments Committee engaged in early discussions with Fed representatives to discuss features and strategies that would promote early adoption.
NAFCU continues to lead on this issue, having served on both the Fed's Faster Payments and Secure Payments Task Forces. Additionally, NAFCU President and CEO Dan Berger previously met with Fed Gov. Lael Brainard to encourage the Fed to play an operational role in a future, faster payments system. The association will continue to work with Fed as the FedNow Service is developed.
Related Resources
---
Get daily updates.
Subscribe to NAFCU today.