November 16, 2018
NAFCU offers support to FHFA on GSEs' capital requirements, UMBS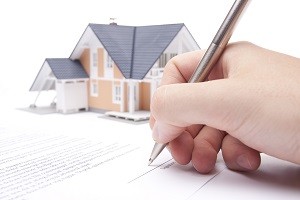 NAFCU on Thursday offered its support to the Federal Housing Finance Agency (FHFA) on two proposals to establish capital requirements for government-sponsored enterprises (GSEs) Fannie Mae and Freddie Mac, and to create and use a uniform mortgage-backed security (UMBS).
Capital requirements
The FHFA's proposed capital rule is meant to assess credit risk across different loan categories, as well as market risk, operational risk and going-concern buffer components. It would establish new framework for RBC requirements and two alternatives for an updated minimum leverage capital requirement: one would require the GSEs to hold capital equal to 2.5 percent of total assets, and the other would require them to hold capital equal to 1.5 percent of trust assets and 4 percent of non-trust assets.
NAFCU Senior Regulatory Affairs Counsel Ann Kossachev said the association generally supports the proposal "because it would provide a smoother transition to a future housing finance system and establish a safer, more predictable environment for consumers, lenders, and investors." She also offered suggestions to address cross-subsidization concerns and allow the use of alternative credit scoring models.
In addition, Kossachev recommended the FHFA allow the GSEs to submit capital restoration plans as allowed under the Housing and Economic Recovery Act (HERA) – a provision that makes clear Congress envisioned a path to remove the GSEs from conservatorship. However, Kossachev argued that restoration plans shouldn't be approved until Congress has agreed to codify certain protections for fair pricing of loans.
The final rule would be suspended until the GSEs were removed from conservatorship. Kossachev recommended the FHFA work with the Treasury Department to allow the GSEs to retain larger capital buffers in the short-term.
Kossachev's full letter is available here.
UMBS
In March, the FHFA announced that the GSEs would begin issuing its single security – the UMBS – June 3, 2019. The new security will take the place of to-be-announced (TBA)-eligible MBS and will be issued through the Common Securitizations Solutions (CSS) using the Common Securitization Platform (CSP). The agency released an update on its progress toward launching the UMBS earlier this week.
"The securitization processes of the government-sponsored enterprises (GSEs), Fannie Mae and Freddie Mac, are a key component of the safety and soundness of credit unions across the country," wrote NAFCU Regulatory Affairs Counsel Kaley Schafer. "Historically, the GSEs have been a valuable partner to credit unions, enabling them to obtain the necessary liquidity to provide new mortgages to their member-owners by utilizing the secondary mortgage market, and to manage interest rate and concentration risks."
By removing some barriers to entry and reducing costs, Schafer in the letter acknowledged the benefits to both market participants and homeowners. She also encouraged the FHFA to include credit union professionals in its industry advisory group (IAG) to ensure credit unions' feedback is heard during and after implementation of the proposal.
Along with maintaining a sustainable secondary mortgage market for credit unions and fair pricing based on loan quality rather than volume, NAFCU's core principles for housing finance reform include the continued implementation of the CSP and single security.
Schafer's full letter is available here.
Related Resources
---
Get daily updates.
Subscribe to NAFCU today.