March 17, 2021
NAFCU recommends more ways to support small biz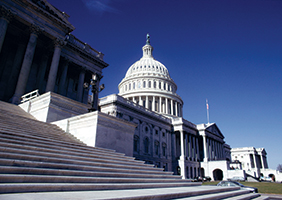 The Senate Small Business Committee today is set to review the impact of the Small Business Administration's (SBA) paycheck protection program (PPP) and consider next steps to further support recovery from the coronavirus pandemic. Ahead of the hearing, NAFCU's Brad Thaler offered recommendations to strengthen the PPP and other small business lending programs.
Relatedly, the Senate Tuesday confirmed Isabel Guzman to serve as SBA administrator. Guzman previously indicated her commitment to improving the administering of pandemic relief through the SBA's programs and making needed improvements to SBA programs that provide non-pandemic related relief. NAFCU President and CEO Dan Berger congratulated Guzman on her confirmation following the Senate vote; NAFCU will continue to work closely with the SBA to expand access to credit unions' small business offerings.
In the letter to the committee, Thaler, NAFCU's vice president of legislative affairs, touted credit unions' efforts to support the smallest businesses through the PPP.
"An analysis of the [SBA's] PPP data from the first two rounds shows that credit unions made loans in amounts much lower than the national average, with the credit union average PPP loan approximately $50,000," Thaler wrote. "Furthermore, a full 70 percent of credit union PPP loans went to businesses with less than five employees."
Thaler acknowledged congressional efforts to provide additional funds to the PPP, allow hardest-hit small businesses to take out a second PPP loan, and simplify the forgiveness process. As issues remain with the PPP approval and forgiveness processes, Thaler also offered the association's perspective on recently-introduced legislation that would extend the program by two months, which the House passed Tuesday evening.
To further support small businesses and the nation's economic recovery from the coronavirus pandemic, Thaler called on lawmakers to support bipartisan legislation that would allow credit unions to offer more small business loans by excluding pandemic-related loans from their arbitrary member business lending (MBL) cap.
NAFCU continue to advocate to Congress ways in which it could provide additional tools to credit unions to better support members amid the pandemic.
In addition, NAFCU monitored Tuesday's Senate Banking Committee hearing on the state of the housing industry. During the hearing, lawmakers and witnesses discussed ways to encourage increased small mortgage lending and ways to expand wealth-building loans, which NAFCU had raised in its letter to the committee ahead of the hearing.
NAFCU will continue to share how credit unions work to provide affordable mortgage loans in their communities and housing finance reform provisions needed to ensure the industry maintains its ability to do so.
Related Resources
---
Get daily updates.
Subscribe to NAFCU today.