February 14, 2019
NAFCU retells FASB: Exclude CUs from CECL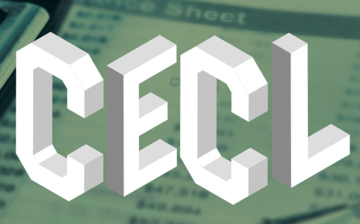 Noting implementation difficulties and the impact on credit unions' capital under the current expected credit loss (CECL) standard, NAFCU's Andrew Morris urged the Financial Accounting Standards Board (FASB) to "reconsider its decision to include credit unions within the scope of CECL."
"NAFCU continues to believe that credit unions should not have been included in the CECL standard, especially because credit unions have a unique capital framework and face certain regulatory constraints," wrote Morris, NAFCU's senior counsel for research and policy.
Morris explained how credit unions' capital framework limits the NCUA's ability to mitigate CECL's effect on institutions' net worth without action from FASB.
"To deal with this problem, we urge the FASB to partner with the NCUA to identify opportunities for capital relief and prevent a scenario where credit unions must dramatically scale-back asset growth or face mandatory supervisory action in the event that net worth ratios fall below minimum levels," Morris said.
Outside of an exclusion, Morris asked that FASB proactively provide credit unions with relief and consider a one-year delay of the effective date for non-public business entities (non-PBEs).
Last month, Morris attended a roundtable discussion that covered a proposal outlining an alternative to the income statement impact of the CECL standard put forward by a group of banks along with the FASB's consideration of charge-offs and recoveries and other transition issues.
FASB indicated that it would consider the banks' alternative proposal in more detail and also hold a formal vote in March. In addition, the board is expected to make a final determination regarding the reporting of gross write-offs and recoveries by origination year at that time.
NAFCU has devoted considerable time and resources to educate credit unions on CECL requirements, and to share the industry's concerns with FASB. The association has also shared concerns with lawmakers, the NCUA and Federal Reserve, and has worked to obtain certain changes and more guidance on the standard.
A NAFCU webinar – now available on demand – reviews recent CECL updates and implementation concerns, as well as auditor and examiner expectations and how to identity options for calculating the allowance for loan losses (ALL).
Related Resources
---
Get daily updates.
Subscribe to NAFCU today.