August 16, 2018
NAFCU shares CUs' TCPA concerns ahead of FCC hearing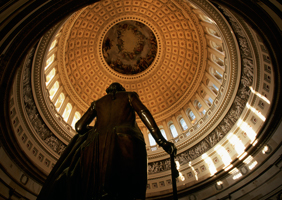 The Senate Commerce Committee today holds an oversight hearing for the Federal Communications Commission (FCC). Ahead of the hearing, NAFCU Executive Vice President of Government Affairs and General Counsel Carrie Hunt sent a letter outlining credit unions' concerns related to the Telephone Consumer Protection Act (TCPA) and asked that senators raise them to the commission.
The letter was sent to Senate Commerce Committee Chairman John Thune, R-S.D., and Ranking Member Bill Nelson, D-Fla. In it, Hunt reinforced credit unions' priorities for TCPA modernization with the D.C. Circuit Court of Appeals' March decision in the ACA International suit, which found the FCC's definition of autodialer to be arbitrary and capricious. The court also rejected the FCC's interpretation of when a caller violates the TCPA by calling a reassigned number.
NAFCU has called for the FCC to take a narrower approach to defining an Automatic Telephone Dialing System (ATDS) to ensure credit unions can contact members about their accounts without fear of inadvertently violating the TCPA. The association and its member credit unions also support creating a centralized reassigned numbers database managed by the FCC.
Since the D.C. Circuit's ruling, two other federal appellate courts have shown a willingness to more narrowly define an ATDS and NAFCU has been engaged with the FCC to find a solution. NAFCU President and CEO Dan Berger met with FCC Chairman Ajit Pai in May to discuss the commission's approach to TCPA rulemakings; the association has also sent official comments on various TCPA issues.
Pai and the FCC's three other commissioners will participate in today's hearing, which is slated to begin at 10 a.m. Eastern.
Related Resources
---
Get daily updates.
Subscribe to NAFCU today.