July 17, 2019
NAFCU-supported CU case cited in new ADA win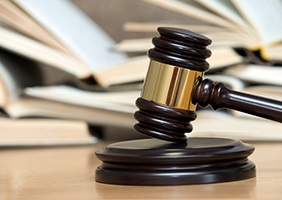 The U.S. Court of Appeals for the Seventh Circuit has upheld the dismissal of another lawsuit against a credit union related to unclear website accessibility standards under the Americans with Disabilities Act (ADA). Cited in its decision were arguments from a previous appeals court decision that upheld the dismissal of a lawsuit against Department of Labor Federal Credit Union (DOLFCU).
NAFCU stood by DOLFCU at oral arguments before the Fourth Circuit in October and filed an amicus brief in support of the credit union as the appeals court considered the case. NAFCU has previously commented on the importance of precedent of appellate-level decisions to protect credit unions from these meritless lawsuits.
As in the DOLFCU decision, the Seventh Circuit determined that the plaintiff lacked standing to sue Aurora Policemen Credit Union, a privately-insured institution in Aurora, Ill.
"As the Fourth Circuit recently held in a nearly identical case, a plaintiff who is legally barred from using a credit union's services cannot demonstrate an injury that is either concrete or particularized … Our holding is no broader than that," the Seventh Circuit wrote in its decision.
While NAFCU and its members strongly support the protections of the ADA, it believes that these efforts are best achieved through clear guidance and standards for website compliance, not through meritless and costly lawsuits.
Beginning in fall 2017, credit unions across the country started being targeted by meritless lawsuits under the ADA due to unclear website accessibility requirements. NAFCU has filed 16 amicus briefs in seven different states to support credit unions targeted by ADA website accessibility litigation. So far, nine of the complaints in which NAFCU has supported the credit union have been dismissed.
NAFCU's defense of credit unions facing these lawsuits has led to a slowdown in lawsuits against the industry; no new federal cases have been filed against credit unions since April 2018.
Earlier this year, NAFCU secured a listening session with the Department of Justice that allowed more than a dozen member credit unions to provide direct feedback and urge the department to provide guidance on the issue.
The association will continue to work with the DOJ and Congress to obtain clarity for credit unions.
Related Resources
---
Get daily updates.
Subscribe to NAFCU today.