March 18, 2019
NAFCU supports payday rule delay with expanded PALs exemption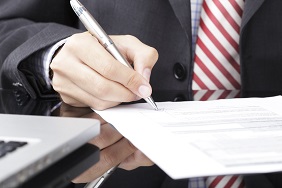 "NAFCU supports a delay of the compliance date to allow the Bureau time to expand the Payday Rule's safe harbor exemption to encompass all future iterations of [payday alternative loans (PALs)] finalized by the [NCUA]. NAFCU cannot fully support a Revised Rule that refuses to exclude all future PALs programs," wrote NAFCU's Kaley Schafer to the CFPB as it considers delaying its 2017 payday lending rule.
In its final rule, the CFPB heeded NAFCU and credit union concerns and provided a safe harbor for PALs, specifically with terms of up to 45 days. Schafer, NAFCU's regulatory affairs counsel, noted that the NCUA is currently in the rulemaking process of a second PAL option, which would allow small-dollar loans with a minimum maturity of 30 days and could be finalized before the payday rule's current compliance deadline of Aug. 19.
The bureau in February issued a proposal to delay the rule's implementation date by 15 months to Nov. 19, 2020. Schafer said the association supports this delay as "it would allow the Bureau ample time to review compliance obstacles not originally anticipated in the final Payday Rule, including additional [PAL] programs for credit unions."
"Should the PALs II rule be finalized before August, and the compliance date is not delayed, only PALs I will fall within the safe harbor exemption," Schafer argued. "Thus, all PALs II would be required to comply with the current Payday Rule requirements, including the ATR calculation.
"Ultimately, credit unions would need to expend significant time and resources to ensure compliance with the ATR requirements that very well may be rescinded the following year. This would impact credit unions' bottom lines and impede member's access to short-term, small-dollar lending," she added.
Schafer said the bureau should delay the rule in order to allow the bureau to expand the PALs safe harbor to include all future iterations.
Read the full letter here.
Related Resources
Frequently Asked Questions
Fair Lending , Home-Secured Lending Consumer Lending
Blog Post
Consumer Lending
Blog Post
---
Get daily updates.
Subscribe to NAFCU today.